It's been a snowy, slushy and downright icky weekend here in New York, and most of us bundled up in parkas and duck boots to brave the inclement weather.
But Kim Kardashian isn't most of us.
The newly single reality star dined at Cipriani with friend Jonathan Cheban, looking a little precarious as she tried to make it through the snow while teetering in super tall Christian Louboutin platform pumps.
The rest of Kim's outfit was perhaps a little impractical, too: she wrapped herself in a studded leather trench coat and forsook tights, and she also donned aviator sunglasses (at night!), which had to make maneuvering through the ice even more difficult. And is that a Birkin bag dangling dangerously close to the slush?
This has got to be the most glam snow outfit ever.
Hmm, maybe it's time to consider our makeover suggestions, Kim... we just don't want you to fall!
You can see more pics of Kim -- including her shades -- over at the Daily Mail.
PHOTO: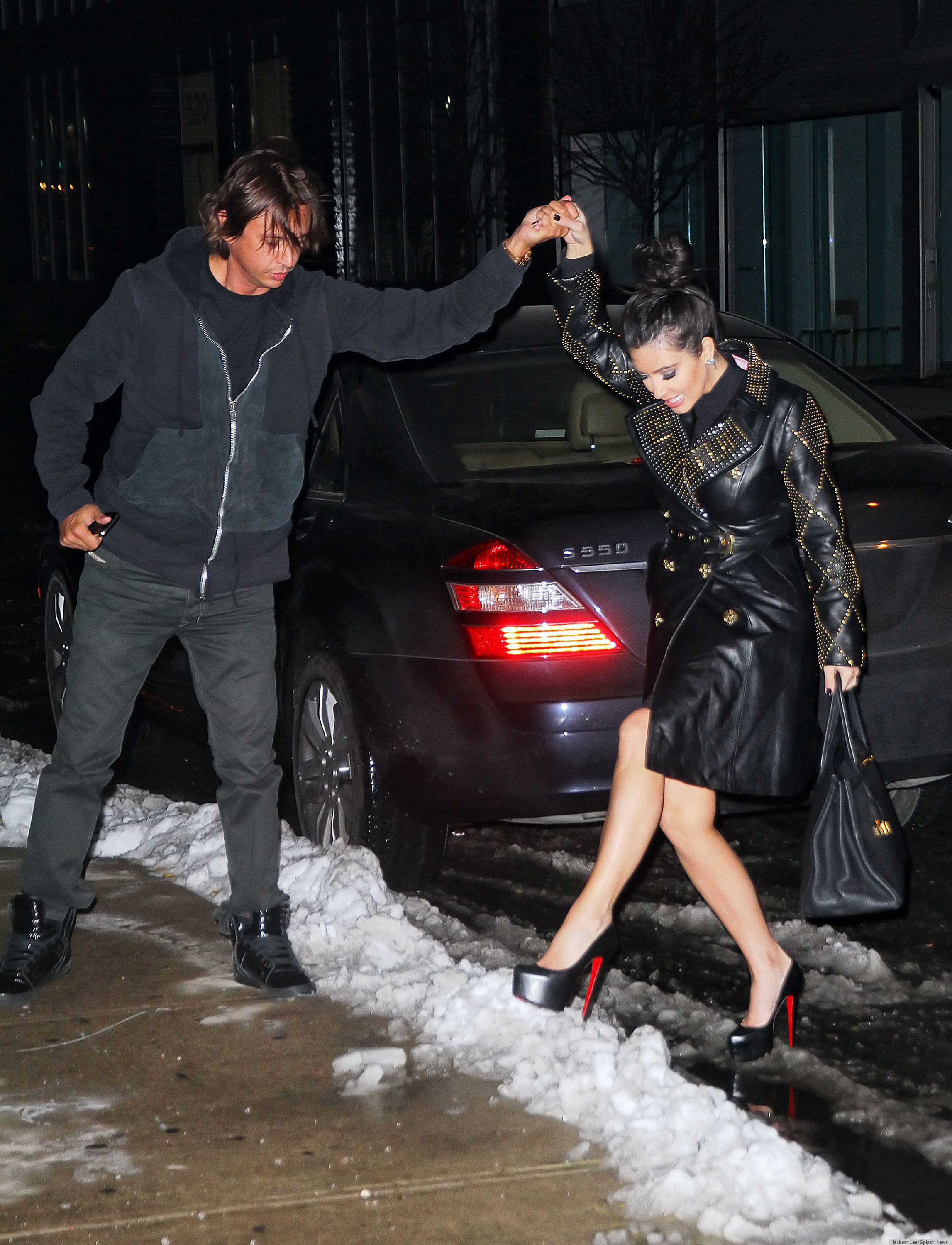 BEFORE YOU GO