Post-holiday blues and nasty weather in many parts of the country might have some people cursing the arrival of the first month of the year, but we're willing to overlook January's less positive qualities because it also means the premiere of a new season of "RuPaul's Drag Race."
The reality show competition which pits drag queen against drag queen in hopes of finding America's next drag super star has been a huge breakout hit for both Logo and RuPaul -- the queen mother of all drag queens -- and we can't get enough.
On Monday, January 30, the fourth season of "RuPaul's Drag Race" will premiere on Logo at 9pm ET. There's sure to be more cat fights, lip sync battles and fabulous guest judges on hand as the "girls" compete to prove they've got the "charisma, uniqueness, nerve, and talent" to be crowned the winner.
Tonight the show's premiere party is taking place in West Hollywood and we'll be live streaming the event (see video at top of page) starting at 10pm ET (7 PT). You can also tweet questions to the show's host, Tanner Stransky from Entertainment Weekly, by using hashtag #dragraceewparty.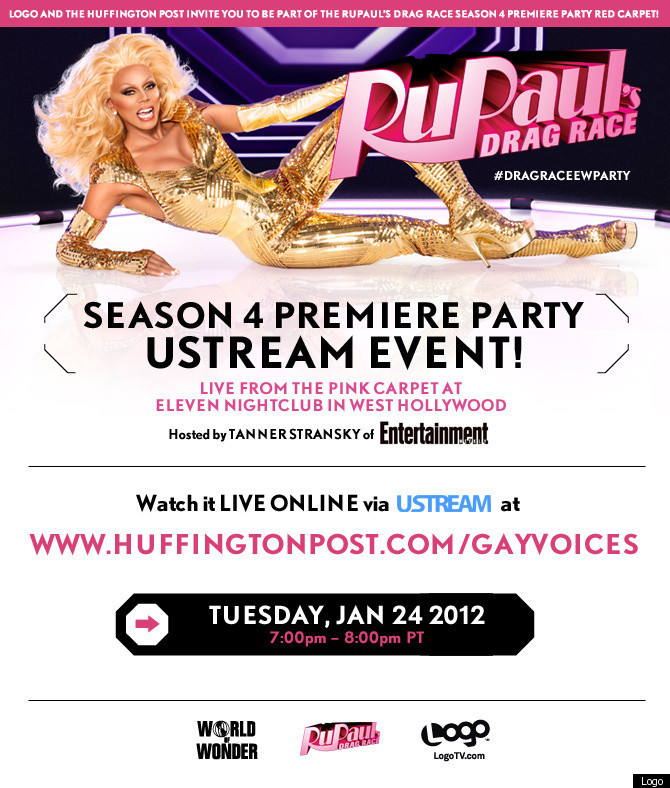 Sashay your way back here tonight to see Ru and your other favorites from "RuPaul's Drag Race" live on the "pink carpet."
Can't wait until then? Need a "Drag Race" fix right now? Head to Logo and watch video interviews with the competitors from season four.
For more from Ru himself, including his thoughts on Obama and his controversial comments about the word "tranny," check out our interview here.