Salma Hayek will always be a bombshell, but lately we'd considered her in a new light. After all, the 45-year-old actress got married, gave birth to a child, made an animated kids movie (which she then promoted relentlessly around the world) and began giving the requisite "ageing actress" interviews in which she sounded off on Botox and anti-ageing skincare products.
But as we realized yesterday, girl's still got it.
Salma has spent this week in Paris for the couture shows, sitting front row at Giambattista Valli and attending film premieres. She's also made time to hit up Prada's 24-hour pop-up museum, a new (or old, depending when you read this) venture in Paris that will include "interpretations of classical sculptures that make reference to contemporary divas."
While we're not sure what that means, Salma must have taken the "contemporary divas" part to heart. She looked every bit the heart-stopping diva in a skintight black lace dress belted at the waist, a black velvet choker and black platform pumps.
With her hair pulled back for full effect, she looks like she hasn't aged a day.
Check out Salma's ensemble below. Do you like the boldly sexy look or do you think the 45-year-old mom should tone it down?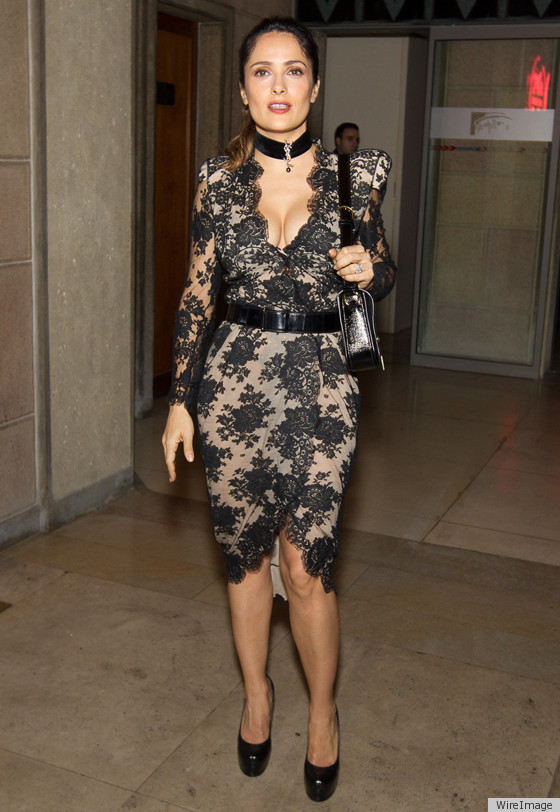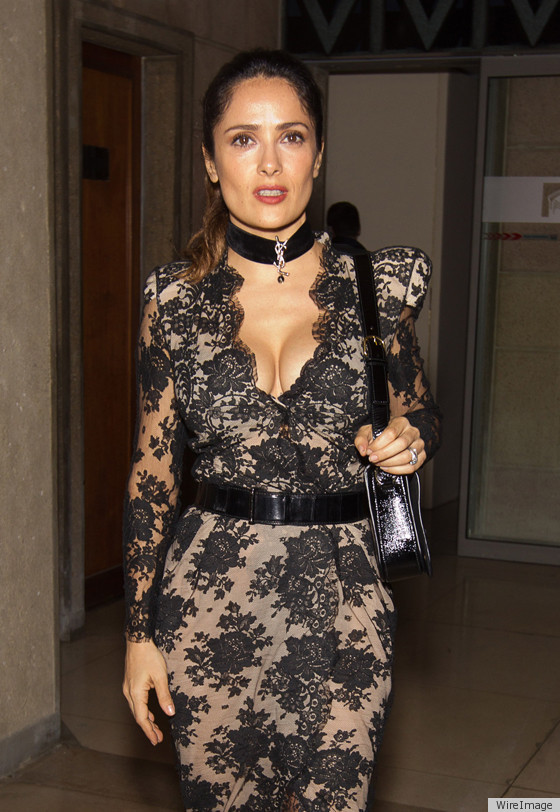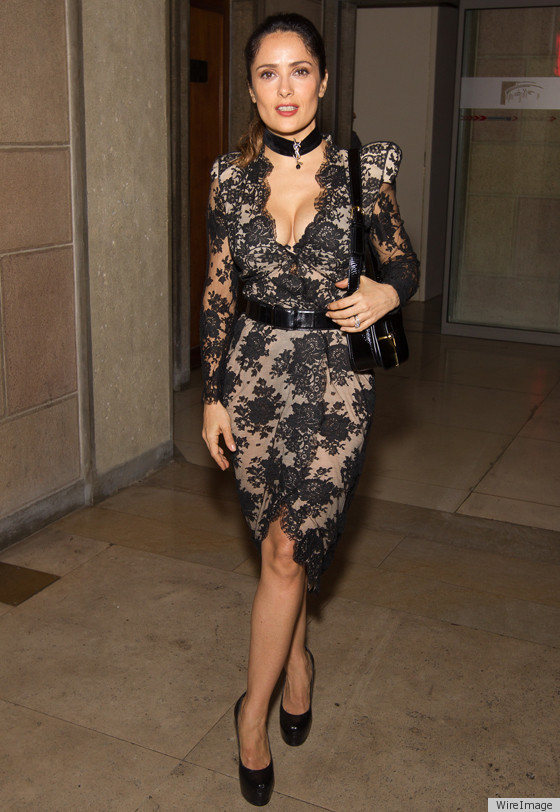 BEFORE YOU GO