Yayoi Kusama forever changed the polka dot. What was before a cute if not ordinary pattern was, to her, a hallucination, an absolute fixation on a repeatable form. In one dot she saw childhood imaginations taking shape, the whole that was the infinite universe, a sign of disease, and probably more. Kusama hallucinated a polka dotted world that no one else could see, recalling Lady Macbeth's declaration "out damned spot!" The Japanese artist eventually checked herself into a mental hospital, though her artwork and writing continue to flourish despite her condition. In a new exhibition at the Tate, we see Kusama's dots in their finest form, and we invite you to scroll down and see the examples below.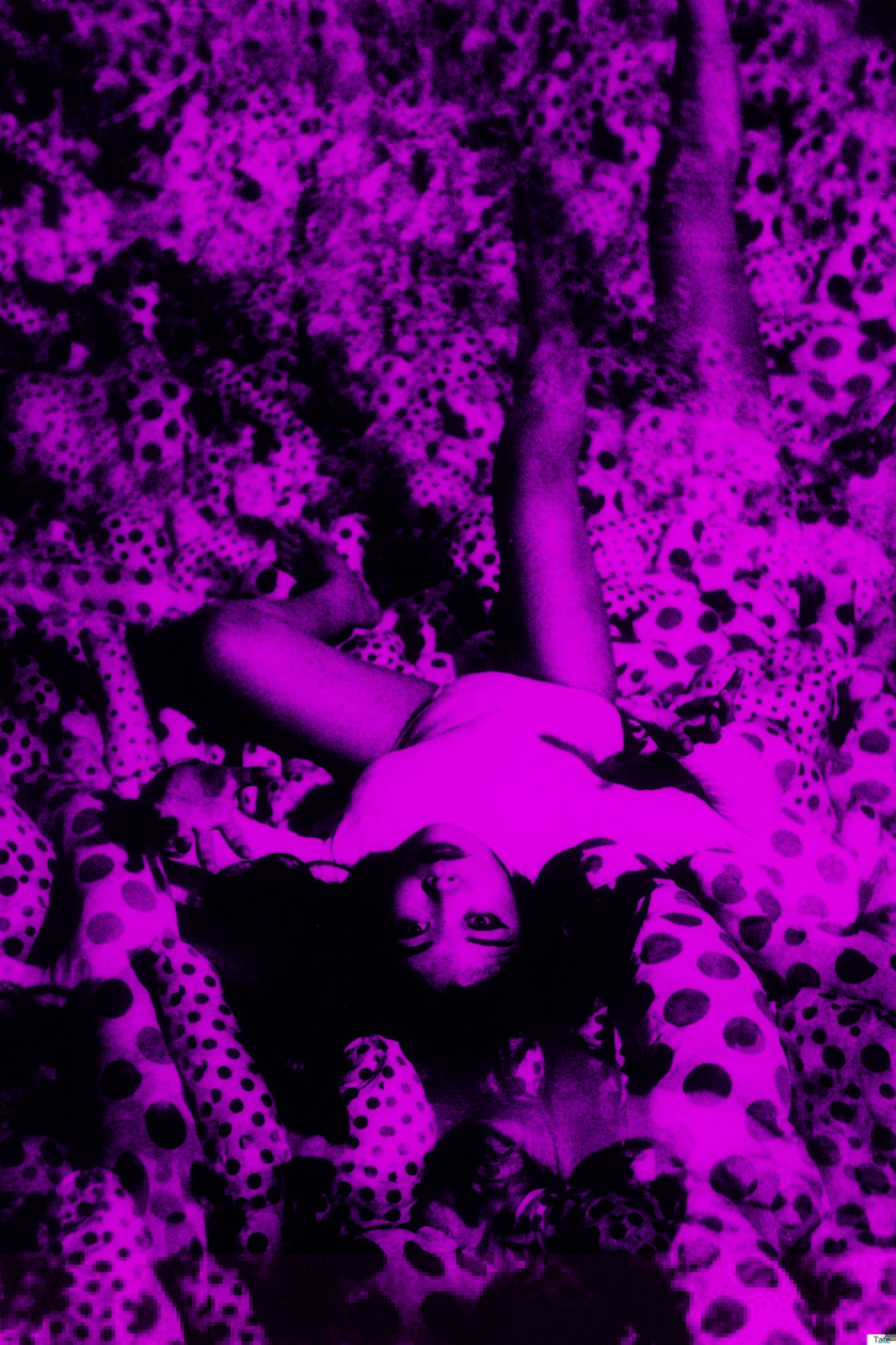 Yayoi Kusama 1965
Courtesy of Victoria Miro Gallery, London and Ota Fine Arts, Tokyo
(c) Yayoi Kusama, courtesy Yayoi Kusama studio inc.
Photo: Eikoh Hosoe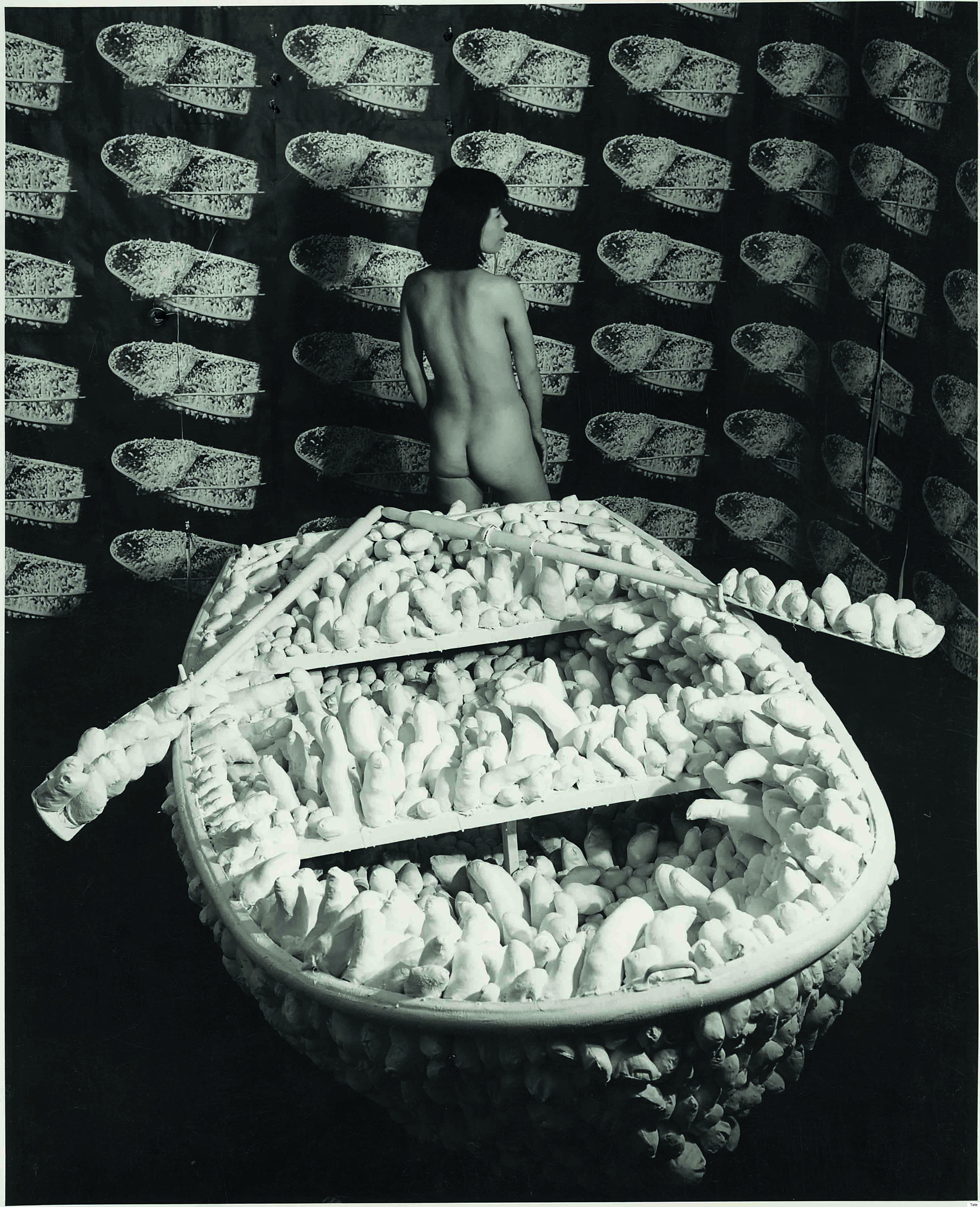 Yayoi Kusama
Kusama posing in Aggregation: One Thousand Boats Show 1963
Installation view, Gertrude Stein Gallery, New York
(c) Yayoi Kusama and (c) Yayoi Kusama Studios Inc.
Born in Matsumoto, Japan to a wealthy family, Kusama began making artwork at the tender age of 10, which is also when she began having hallucinations. She later moved to New York and became a fixture of the Pop Art scene, arguably as renowned as another artist fixated on repetition: Andy Warhol. Kusama's works resemble avant-garde dreamscapes, spanning diverse media that includes painting, sculpture, film, fashion and performance.
Kusama's works channel paradoxes, as they serve to convey both the isolation of solipsism and the infinity of the universe. They are erotic and innocent, bold and full of fear. She is most well-known for her 'environments,' large scale immersive installations which boldly invite active viewer participation. Many of Kusama's environments are like funhouses; the Tate exhibition will feature the new work 'Infinity Mirrored Room - Filled with the Brilliance of Life 2011', Kusama's largest mirrored room to date.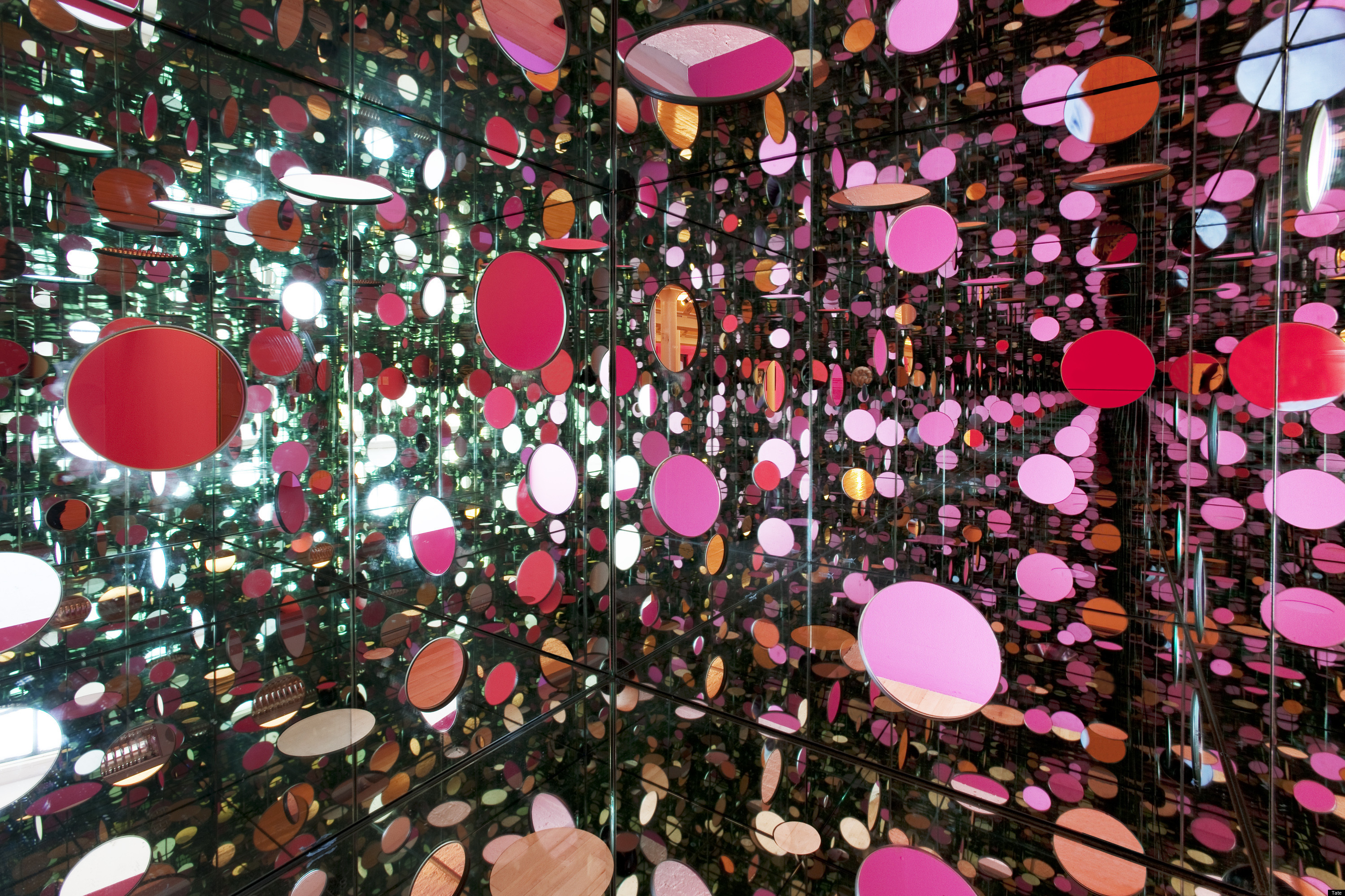 Yayoi Kusama
The Passing Winter 2005 (detail)
Tate. Presented by the Asia Pacific Acquisitions Committee 2008
(c) Yayoi Kusama, courtesy Yayoi Kusama studio inc.
Photo: Tate Photography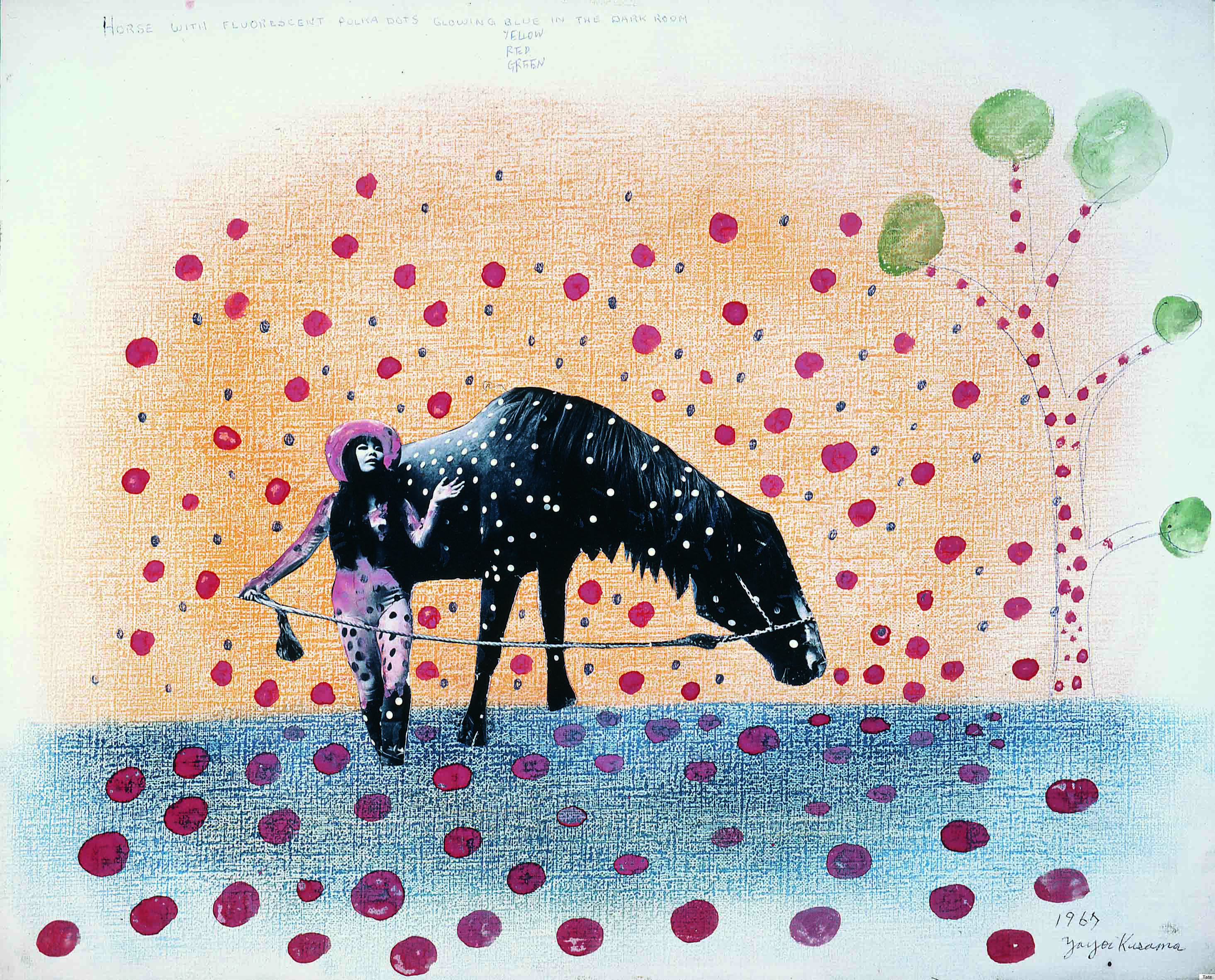 Yayoi Kusama
Self-Obliteration No.2 1967
(c) Yayoi Kusama and (c) Yayoi Kusama Studios Inc.
The magic of Kusama's works is their powerful mixture of pain and play: from her 'infinity nets,' monochromatic net paintings with no beginning, end or center, to her Self-Obliteration Rooms which obliterate the self and returns it to the universe. Her oeuvre is her life, her illness, her endless obsession with these tiny forms.
See her work in person at the Tate Modern retrospective, which spans six decades of work. It will show from February 9 until June 5 in London.

BEFORE YOU GO