Colorful shoes are the only bright spot in my wardrobe these days. I seem to be drowning in a sea of black pants, grey sweaters and camel coats -- somehow the bleak days of winter have seeped into my closet. Fed up with it all I grabbed a pair of baby blue, patent leather pumps off my "wear with floral spring dresses" shelf and threw them on as I rushed out the door.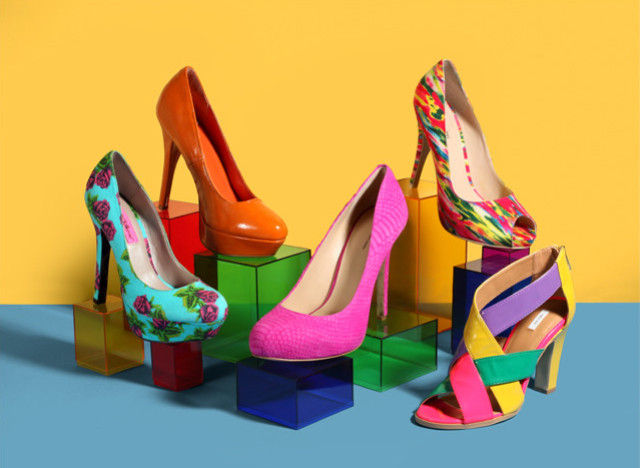 Clockwise from left: Betsey Johnson, Qupid, Call It Spring, Kimchi Blue, INC
It turns out what they say is true: your first instinct is usually right on. My otherwise staid look of black jeans and a grey wool blazer has been saved from a corporate coma with the addition of these colorful pumps. Does your wardrobe need a little something? Here, 17 pairs of shoes to take your look to that next level.
BEFORE YOU GO