The term "design perfectionist" seems simple enough to understand, but, in fact, the design perfectionist is actually more like someone who is driven by a mental desire that could be mistaken for obsessive-compulsive disorder. The New York Times recently featured the homes of a few design perfectionists, whom The Times described as "a curious breed that outfits its habitat not according to style or fashion, but to a set of fastidious inner rules that are usually minimalist in nature, but not always."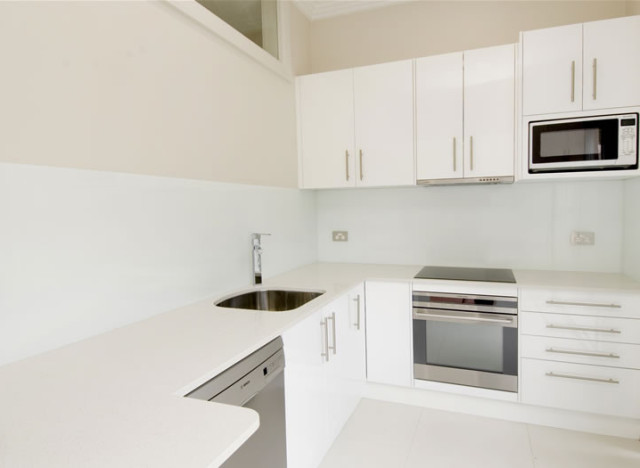 Flickr photo by wiccahwang
According to the article, design perfectionists strive for clean lines and disdain "visual clutter" like couches, radiators, and even, sentimental possessions; it's as if their idea of the perfect home is having zero design, or nothing in it at all. New Yorker Todd Waterbury's home, for example, consists of only white, black and gray, from the color of his walls to his choice of books. And Klaus Biesenbach, director of PS1, an outpost of the Museum of Modern Art, had barely any furniture until last summer -- a friend bought Biesenbach a couch, DVD player, and cable box and painted them white. Given that, it's no surprise then that the late Apple co-founder Steve Jobs, who consistently debated with his wife over the usefulness of the sofa, according to a November article in The New Yorker, is also considered a design perfectionist. And if you must know, a design perfectionist's alternative to a couch is to use a bed.
While a bare, couch-less home might seem unfathomable, design perfection is not without its merits. For instance, imagine how much less clutter would exist, less dust collected on a few to no pieces of furniture, and a home streamlined to just the essentials, saving dollars from avoidable decor buys. There would also be so much more space to move around in and enjoy. On the other hand, mainstream home decor encourages a personalized home. Color palettes, accent pieces and furniture can play a key role in making a home unique to your style and personality.
So tell us: Is there a design perfectionist in you, or is a fully decorated home -- couches and all -- more your style? Let us know in the comments!