For decorator Jay Jeffers, his trajectory into home decor is pretty much one of those often heard success stories. Originally from Texas, Jay started out on a career track in marketing until he decided to drop everything to pursue interior design. He has been a decorator since and has come to be known for his cozy yet elegant interiors that are filled with plush upholstery. He was featured as a top designer by ELLE DECOR in 2011, and he has long been a favorite of magazines like House Beautiful and California Home + Design.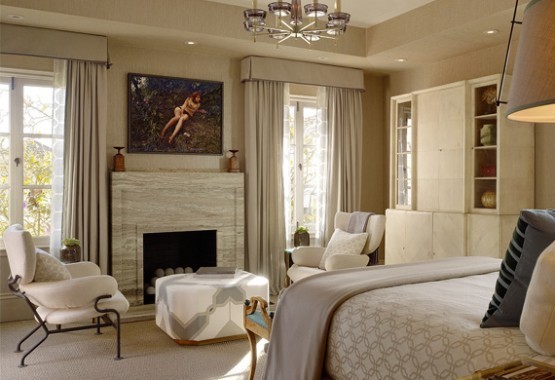 Photo courtesy of Dering Hall.
Dering Hall, an online marketplace for elegant furnishings and custom-made pieces, recently sat down with Jay to talk about his decorating approach.
And what did we learn? When it comes to design, Jay is all about taking a step back and self-editing. One of the problems that many designers have is that they forget to edit themselves when working with homeowners, and they forget that it is ultimately not their clients who will be living in the house. Thus for Jay it's important for him to understand each of his client's style so that the rooms he creates will reflect the homeowners' personality. Three other decorating essentials for Jay? Never forget that the ceiling is another surface in a room, use dimmers for every switch and bring in an element of surprise to a room.