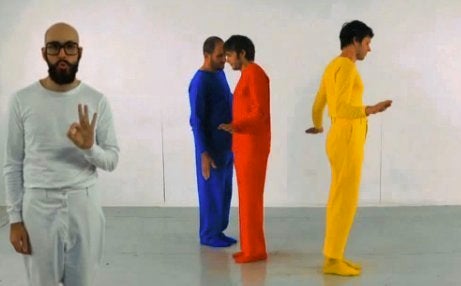 Rockers OK Go are using their viral video expertise to help teach kids about the wonders of color.
The group has created the catchy and educational tune "3 Primary Colors" for the beloved children's program "Sesame Street," and will debut a funky new video for the song during the show's February 2nd episode.
Rolling Stone has the first look at the clip, whose choppy, stop-action style recalls the video for the band's breakout hit, "Here It Goes Again." At the start, the members of OK Go are decked out, head-to-toe, in white, blue, yellow and red; they then circle each other, mixing, matching and bleeding out new combinations of colors.