LOVE magazine stocked up on the supermodels for Issue 7, the "After Taste" issue.
Yesterday we got a peek at Mario Testino's photo of Kate Moss and Lara Stone, looking adorable in flowery kitten ears. Today we've glimpsed the cover, which features none other than Linda Evangelista.
Seen in a pic that LOVE tweeted today, the cover shows a cartoon-ified image of the '90s legend's face surrounded by a neon pink orb. It totally matches the bright vibe of Lara and Kate's photo, but Linda's image is more high-impact... and highly reminiscent of another famous cover.
This photo reminds us of Jean Shrimpton's famous Harper's Bazaar cover from April, 1965. The Richard Avedon shot, in which Shrimpton was surrounded by a pink Day-glo helmet against the vibrant green of the Bazaar logo, was seen as a symbol of the '60s and became one of Bazaar's most memorable covers.
Perhaps LOVE is trying to channel some of that '60s energy? The headline beneath Evangelista's face reads "Celebrating the end of elegance," which strikes us as a sort of rebellious, youth-driven declaration. '60s fashion all over again? Yes, please!
Issue 7 of LOVE hits newsstands Monday, February 6. In the meantime, check out TheLoveMagazine.co.uk.
PHOTOS: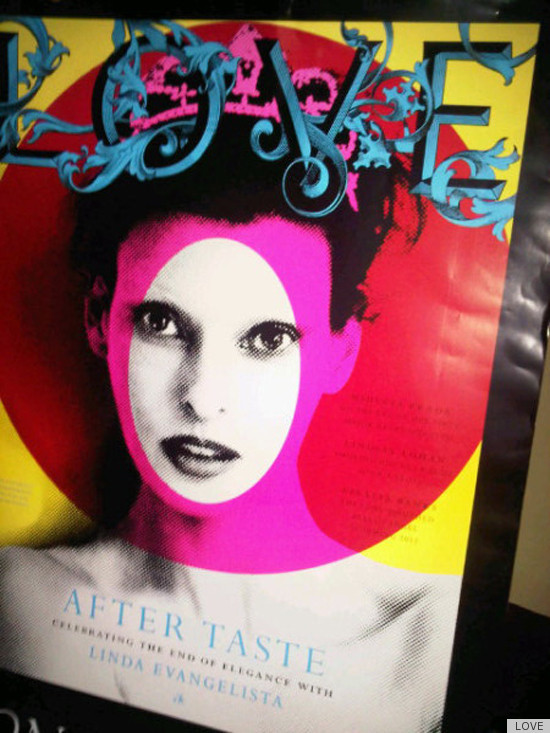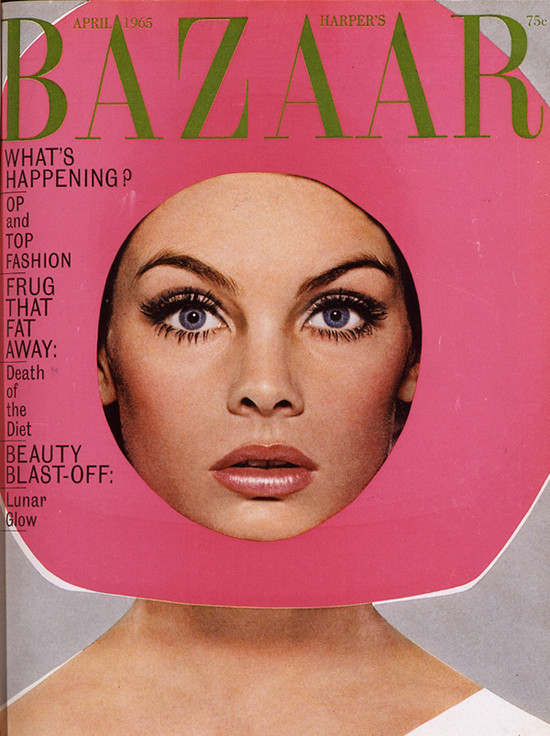 BEFORE YOU GO