Some women try to hide their sexiness, whether behind frumpy clothes or a shy demeanor.
Sofia Vergara is not one of them. Even when she's got makeup smeared all over her face or is screaming like a crazy person at the top of her lungs, the "Modern Family" star knows it's no use -- she may as well flaunt what she's got.
So when Sofia stepped out for some sushi on Thursday night, she chose the following outfit: a skintight black tank top, black leather pants and red stiletto heels.
Of course once the paparazzi flashbulbs began, that tank top became totally sheer.
The Colombian star took it in stride, unsurprisingly, as the occasional sheer wardrobe malfunction is nothing new -- the star had a more embarrassing reveal in a pair of too-sheer leggings back in December.
As they say: when you've got it, flaunt it.
Check out Sofia's unconventional dinner date outfit below... and click to see what other accomplishments this talented star has had.
PHOTO: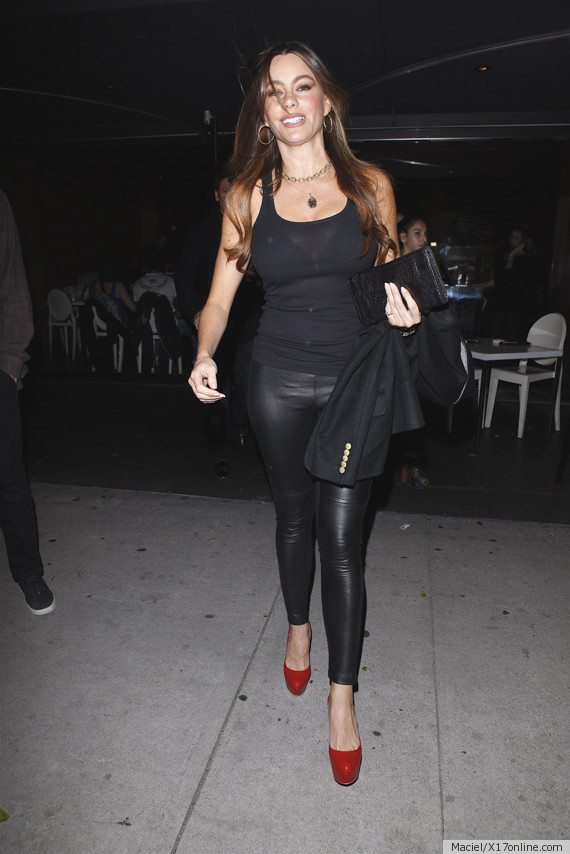 BEFORE YOU GO
PHOTO GALLERY
sofia vergara accomplishments (CLONED)