Next up in our Fashion Week DJ profiles is Hannah Bronfman. A native New Yorker, Bronfman has quite the family pedigree: she is the daughter of actress Sherri Brewer and former CEO of Warner Music Group Edgar Bronfman Jr., and her brother Benjamin is a musician who reportedly split with girlfriend rapper M.I.A. Although she only graduated from Bard University in 2010, Bronfman has made a splash on the fashion scene: modeling for several brands and DJing the hottest parties.
Below, she tells us what song she's sick of, her dream venue and more.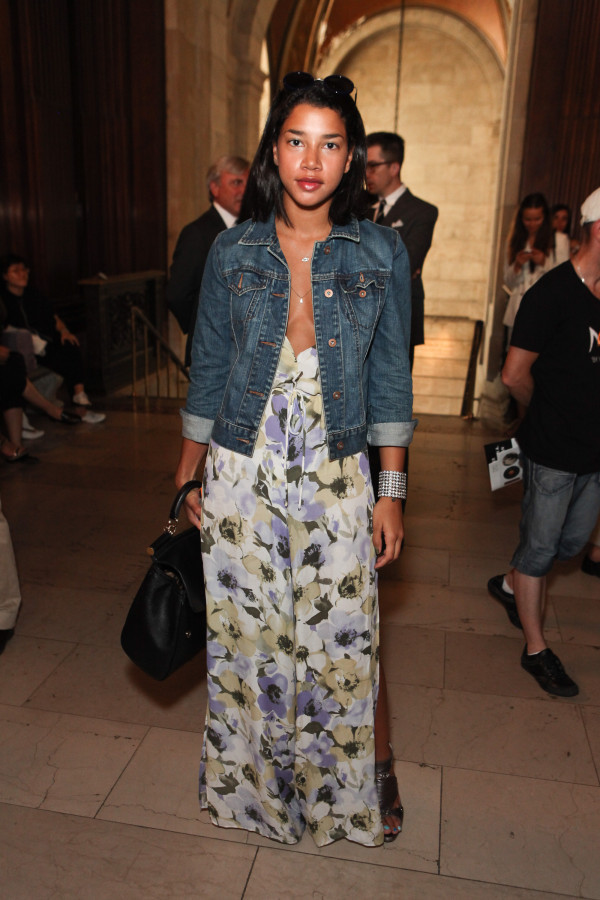 Getty Images
What songs are you going to play during Fashion Week?
Foals, "Total Life Forward"
Calvin Harris, "Feel So Close"
Kenna, "Chains"
What show would you most like to DJ?
Dolce and Gabbana in Milan.
What is your dream venue?
A Carnival. Something similar to Six Flags but better curated and private. A Bar Mitzvah on crack.
What do you wear when you DJ?
I like to wear leather, and a lot of it.
What song are you hoping will have disappeared from everyone's playlists?
Rihanna, "We Found Love"
What is your prediction for most overplayed song during the shows or parties?
The Rapture, "How Deep is Your Love"
What was the first fashion show you ever went to?
Jill Stuart Fall/Winter 11
What song should never be played at a runway?
Pointer Sisters , "Jump For Your Love."
What is the best song to play at a runway show?
Yelle, "Ce jeu."
What are you currently listening to?
The Black Keys, Michael Jackson
What is the last song you downloaded?
Phony Ppl, "Break It Off"
What is the most played song on your iPod?
Plies, "Becky"
What is your go-to song of all time?
Sleigh Bells, "Rill Rill"
Check out some of our favorite DJs below:
PHOTO GALLERY
BEFORE YOU GO
FASHION RELATED LINKS YOU MAY LOVE:

How To Rock A Pencil Skirt Out Of The Office - Refinery29

20 Winter Trends That Look Good On Everyone - Glamour

Could Stuart Weitzman Be the Next Manolo Blahnik? Lucky

See Really Old Polaroids of Candice Swanepoel, Miranda Kerr & More - The Cut