This collection of minimalist little joys may be the last thing you'd expect from the woman famous for her large-scale feminist installations, Judy Chicago, which is why we're so excited to be presenting them to you.
"Deflowered" hints at the uncharacteristic nature of these pieces as well as Ms. Chicago's heady induction into the art world. Titles such as "Through the Flower," "Flesh Gardens" and "Birth Hood" illustrate her early interest with femininity, nature and their points of intersection.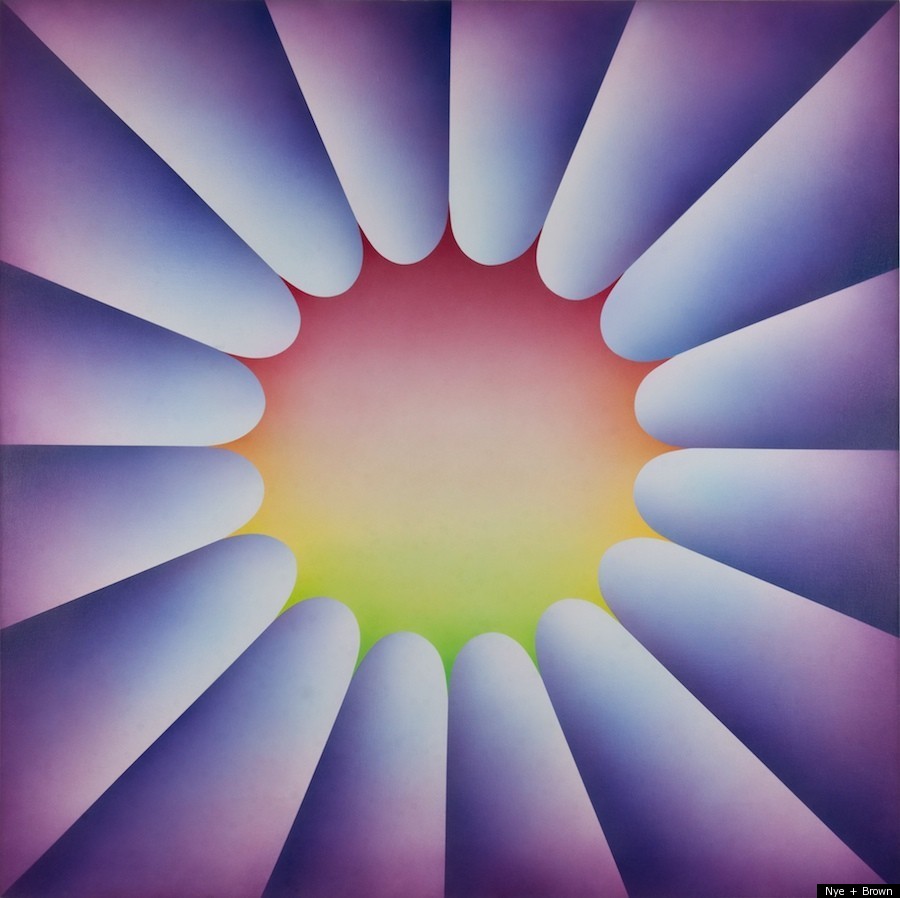 The collection features Chicago's widely unseen early works, including abstract pieces that were created between 1965-70, as well as her pre-feminist works from 1970-74. By integrating Art Deco and Native American aesthetics with a simple playfulness, the shapes spin and glow with Chicago's careful color combinations -- in fact, they bloom.
"Deflowered" will show at Nye + Brown until March 31.
Check out this slideshow below and let us know what you think of Chicago's early work in the comments section below. When was the first time you saw "The Dinner Party?"

PHOTO GALLERY
Judy Chicago