Next up in our Fashion Week DJ profiles is Tennessee Thomas. The model/actress, who is also a drummer in her band The Like, recently modeled for Zac Posen's Z Spoke video lookbook. In addition to having great hair, killer style and musical genes (her dad was the drummer for Elvis Costello and The Attractions), she also DJs parties and shows year round.
Below, she fill us in on the first fashion show she ever performed at, what she's currently listening to and more.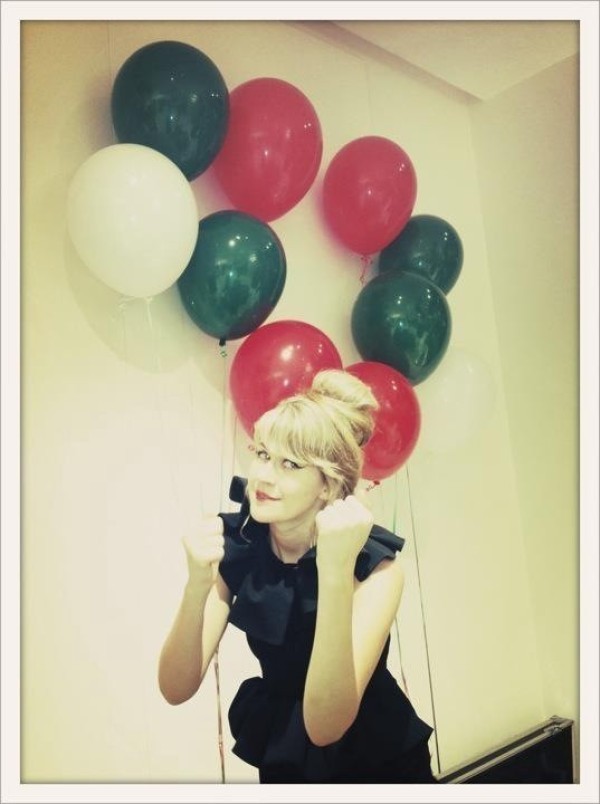 What was the first fashion show you ever went to?
My band (The Like) was invited to walk in the fashion show of Charles Anastase in Paris 2006. That was the first fashion show I ever went to! It was at the Louvre and the most extraordinary experience. He is still my very favorite designer so it was an honor. It was like walking the plank on a pirate ship, I was so scared. We were very clumsy, but I think he wanted it to be awkward like that.
What is the first fashion show you DJ'ed?
My band played live on the catwalk at Vena Cava which was fun, and I did a spooky sixties DJ set at Rachel Antonoff's haunted house presentation.
What show would you most like to DJ?
Vivienne Westwood
What do you wear if you are DJing a show or party?
A colorful dress that's fun to dance around in!
What songs are you planning to play during fashion week?
The Kinks, "Dedicated Follower of Fashion"
The Sharades, "Dumb Head"
Pink Floyd, "See Emily Play"
The Stooges, "Shake Appeal"
What is your prediction for most overplayed song during the shows or parties?
Etta James and Amy Winehouse. Love them both.
What song should never be played at a fashion show?
RIght Said Fred, "I'm Too Sexy"
What is the best song to play at a runway show?
The Rolling Stones, "She's a Rainbow"
What is your go-to song of all time?
The Contours, "Do You Love Me" and Little Eva, "The Locomotion"
What is the most played song on your iPod?
Wire, "Outdoor Miner"
What is the last song you downloaded?
John Maus, "Quantum Leap"
What is currently on your playlist?
Sylvie Vartan, "'Ne T'En Va Pas"
The B-52's, "52 Girls"
Mo-dettes, "White Mice"
The Beatles, "Revolution"
The Dovers, "She's Gone"
Check out some of our favorite DJs below:
FASHION RELATED LINKS YOU MAY LOVE:

Why Everyone Is Obsessed With Rachel Zoe's Collection - The Cut

Would You Wear Alexander Wang's Teva-Inspired Sandals? - The Frisky

What Your Designer Handbag Says About You - The Gloss

Backstage at New York Fashion Week - Daily Beast

15 Of The Best "Just In" Spring Items To Shop Right Now - Racked