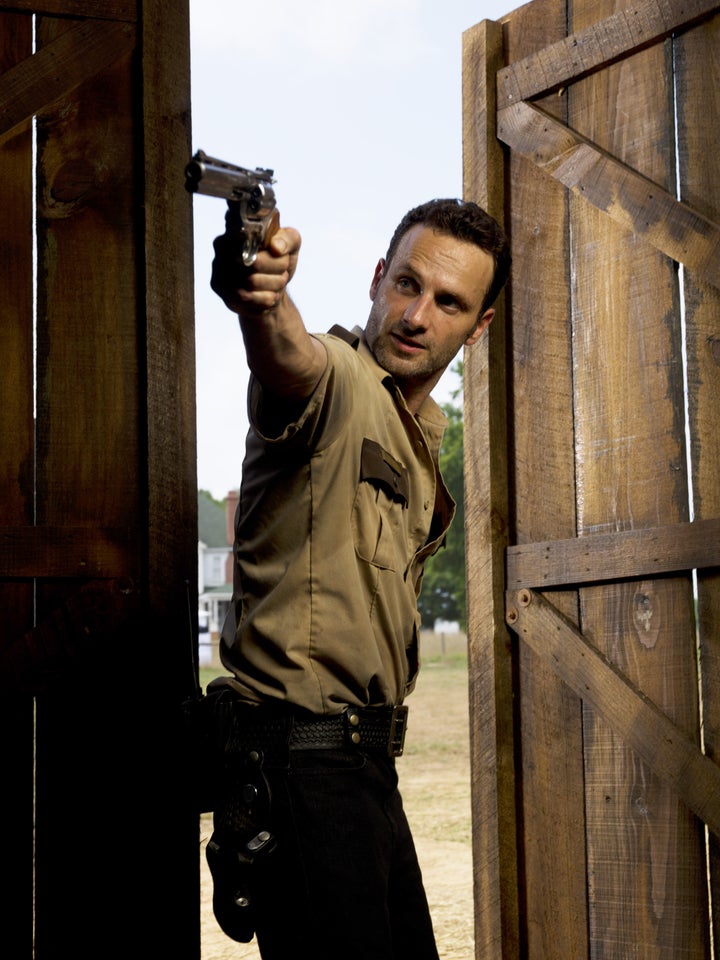 AMC's "The Walking Dead" broke cable records with its midseason premiere. "The Walking Dead" returned on Sun., Feb. 12 to more than 8 million viewers, breaking the record it previously set with the Season 2 premiere, which was was watched by 7.3 million viewers in October 2011.

The show brought in a total of 8.1 million viewers, 5.4 million the 18-49 demographic. Combining viewership from the 9 p.m. EST premiere, 11 p.m. EST and 12:30 a.m. EST airings, the episode was watched by 10.1 million viewers. The season premiere of Kevin Smith's comic book reality show, "Comic Book Men," which aired immediately after the zombie drama, was watched by 2 million viewers.
"It is a great night for AMC. We're thrilled to see this incredible record breaking response to 'The Walking Dead,' and 'Comic Book Men' is off to a strong start as well. Congratulations to the teams behind both of these shows," Charlie Collier, president of AMC, said in a statement.
"The Walking Dead" was up against stiff competition. The show's midseason return aired at the same time as the Grammys, which brought in 39 million viewers and ranked as the second most-watched Grammy Awards telecast in history.
BEFORE YOU GO