Make a statement with this Craft Of The Day. These yarn-wrapped letters take about 5 minutes to make, but look like something you could find at Anthropologie for a triple-digit price tag. The colorful result would make a great gift, though we'd be happy to display them on our bookshelves or desks. Keep reading for the full how-to.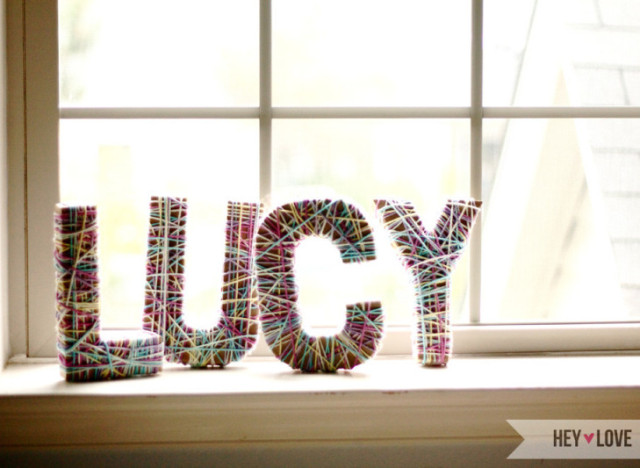 Flickr photo by heylovedesigns
What You'll Need
Cardboard letters
Yarn
Tape or glue
Scissors
Paint (optional)
How To Make It
1. (Optional) Paint the cardboard.
2. Glue or tape the end of a string of yarn to the back of the letter.
3. Tightly wrap the yarn around the letter and change directions every so often. (Tip: Wrapping too much will make it harder for the letter to stand.)
4. When done wrapping, cut string and glue or tape to the back of the letter.
5. Repeat steps with other letters.
For a full tutorial, visit Hey Love. And, be sure to check out the other great crafts in our Craft Of The Day slideshow below.