Value and currency flow differently amongst the art world elite, but Gerhard Richter's recent desirability has skyrocketed to insane new heights. On February 15, Richter fever was in full swing at Sotheby's, with the highest piece of the night ringing in a smoking hot $7.6 million.
The work, "Abstraktes Bild (768-4)" is a monochrome abstract work with heavy emphasis on its own materiality. It simultaneously resembles a view of a forest and a non-representational art object, a collection of spontaneous incidents of creation. Richter's works have a certain magic of letting natural forms emerge almost of their own volition.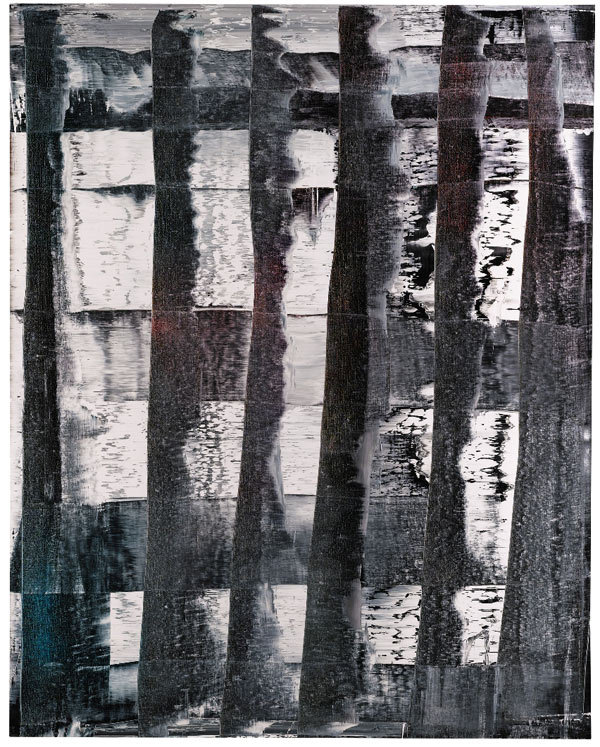 But don't for a second think that this magic won't cost you! Richter is, according to New York dealer Christophe van de Weghe, a collector's dream acquisition, comparable only to Jean-Michel Basquiat. The 80 year old art superstar was also recently mobbed by paparazzi on his birthday in Berlin.
Well, what do you think? Would you cough up $7 million for this abstract beauty? Or is this another silly pastime of the 1%? Let us know!