It's not exactly a TV crossover, but the Thurs., Feb. 16 episode of "Up All Night" had a bit of "Lost" in it.
As Chris (Will Arnett) and Reagan (Christina Applegate) race around an airport for their trip to Amanda's (Alanis Morissette) wedding, the name of one of the airlines operating out of their airport can be seen: Oceanic.
It's not the classic Oceanic logo viewers have come to know, but maybe the company did a bit of rebranding after the crash of Flight 815.
Hat tip to this "Lost" fan blog for spotting the Easter egg.
Check out a screen capture below and watch the full episode above.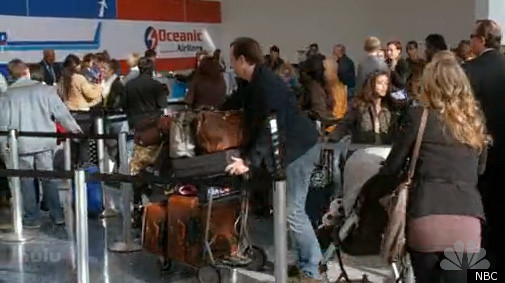 "Up All Night" airs Thursdays, 9:30 p.m. EST on NBC.