The child-friendly sippy cup gets an adult upgrade in this Craft Of The Day. The idea is to take a mason jar and give it a no-spill (but stylish) lid. It's perfect for parties, picnics or...just everyday use. Keep reading for the how-to.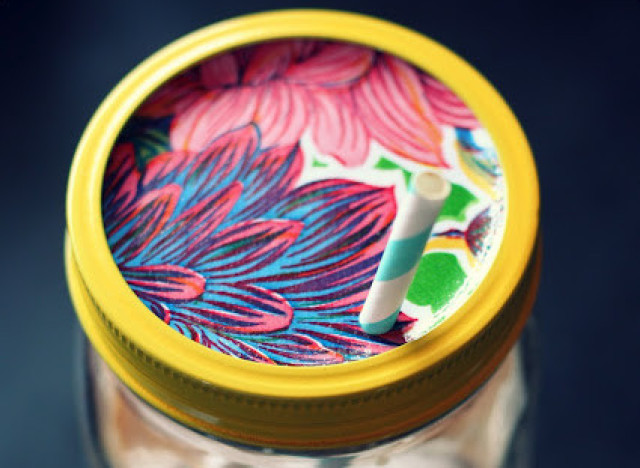 Photo by Rebekah Gough of A Bit Of Sunshine
What You'll Need
Mason jar with lid
Hole punch
Fabric
Fabric glue
Straw
Spray paint (optional)
How To Make It
1. Make a hole in the lid using a hole punch.
2. Cut a circular piece of fabric using the lid as a template.
3. Punch a hole in the fabric to line up with the one on the lid.
4. Glue the fabric onto the lid.
5. Optional: Spray paint the lid ring.
6. Screw on the lid.
7. Insert the straw.
8. Enjoy a fresh beverage!
For a full tutorial, visit A Bit Of Sunshine. And, be sure to check out the other great crafts in our Craft Of The Day slideshow below.
PHOTO GALLERY
Craft Of The Day