And so it begins.
Now that Kate Upton has been pulled from the depths of Youtube and crowned Sports Illustrated's Swimsuit Issue covergirl, we can expect to see a lot more of the 19-year-old blonde.
Just a week after her nearly-nude cover debuted, Kate's posing for another cover completely in the buff. Muse, an Italian fashion and art mag, snagged the in-demand model for its #29 issue.
Photographed by Sebastian Faena, Kate's stretched out on a bed sans clothing, throwing the camera her best Marilyn Monroe smolder (accented by voluminous Marilyn Monroe hair and some extra-thick brows).
Like it or not, we bet there's a lot more where this came from coming down the pipeline. Sit back, get comfortable and familiarize yourself with Ms. Upton's ubiquitous curves.
PHOTO: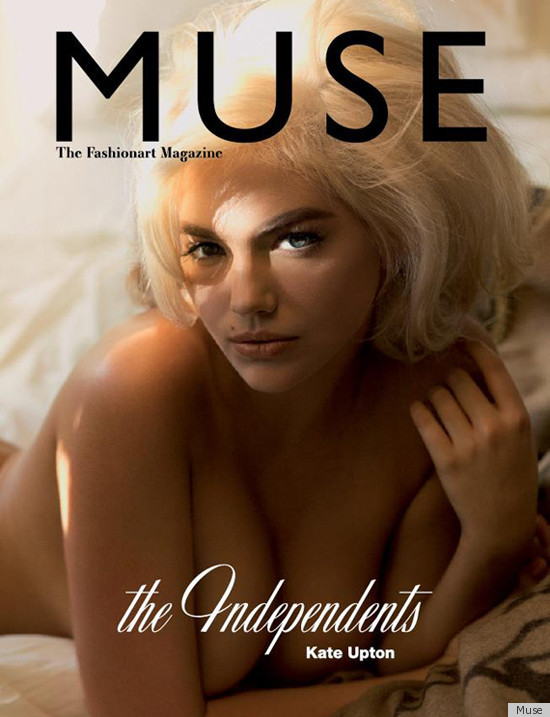 BEFORE YOU GO
Check out Kate's past covers and ads:
PHOTO GALLERY
kate upton ads/covers