Mike Kelley, who passed away on February 1, was one of the most influential artists living in Los Angeles. His fearless approach made bad taste, dark intentions and dirty thoughts into arguably good art (and iconic album covers).
Novelist Jim Lewis said of Kelley's work: "It's the stuff that itches, the stuff that reeks, the stuff that looks like it needs a good bath." Kelley reached into the darkest recesses of human psychology, pulled out the stuff we so desperately try to hide about ourselves, and displayed it front and center like a sick joke. He transformed sweet and sappy yard sale materials into disturbing clusters.
He had a remarkable talent for balancing horror and humor, and pushing the boundaries of art all the while. "A Tribute to Mike Kelley" will show 23 of Kelley's works at the Museum of Contemporary Art, Los Angeles, in addition to works by John Altoon, Cody Choi, Douglas Huebler, William Leavitt, Marnie Weber, and Johanna Went, which Kelly donated to MOCA. Included will be eight parts of Kelley's 1982–83 performance and installation "Monkey Island," a sexually-charged adolescent cosmology represented by insects and monkeys. The exhibition will also feature "Pay For Your Pleasure," an installation featuring a hall full of pictures of great men, including poets and philosophers. The twist is the final picture, of a criminal, subverting impact of the the geniuses before.
The exhibition will show at MOCA from February 18 to April 22. Starting at 9 pm. On February 25, 24 hours of Mike Kelley film will play at the Farely Building, entitled "For the Love of Mike".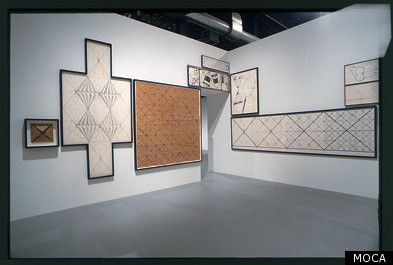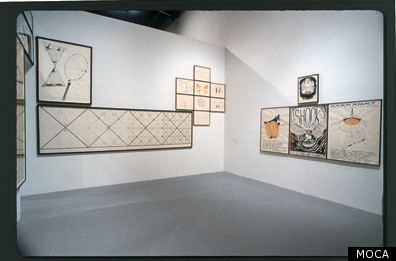 Monkey Island, Photo by Brian Forrest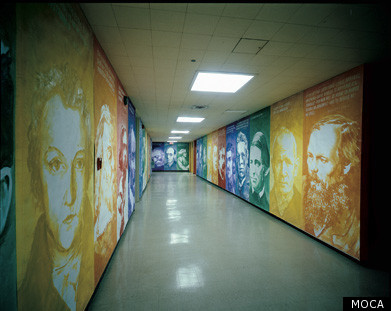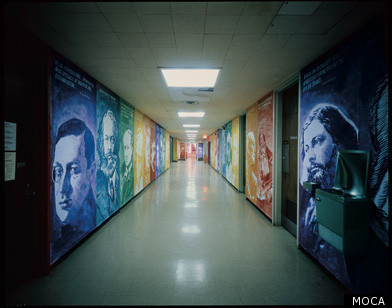 Pay For Your Pleasure, Photo by Brian Forrest

CORRECTION: An earlier version of this article stated that "For the Love of Mike" would play at MOCA. It is in fact playing at the Farely Building.