Remember the couple who pissed off shoppers (and then the Internet) when they bought up all the Jason Wu for Target stock at a Miami store?
Well, they're back... with an explanation.
Kevin Wills, a musician and DJ who goes by DJ Midas, claims in an interview with the Miami New Times that he and his girlfriend decided to buy all the clothes and give them away for charity.
The couple hatched the plan prior to the launch, Wills says. Then they headed to Target to purchase all the goods for charity with the intent of selling them for a good cause.
Regardless of motive, they were efficient: the 40-second cart loading added up to just under $5,300 worth of Jason Wu merch.
On March 4, Wills will indeed host an event for the charity Dress For Success Miami, called -- wait for it -- "Wu There It Is," where he'll sell the goods and donate the proceeds to the local branch of the clothing charity. He says he was planning this act of altruism the whole time:
"I like doing charity stuff," he says. "I like going to the ghetto and passing stuff out of my car."
Wills' DJ act is apparently quite popular in Miami; his Myspace page features clips of several of his remixes, including "Pimpin Freak" and "I Touch Myself."
Click over to the New Times to read more of Wills' interview, including the physical harassment he says he received from other shoppers as he and his girlfriend poached Target of all its Jason Wu goods.
(Also, check out the flier for Wills' charity event below!)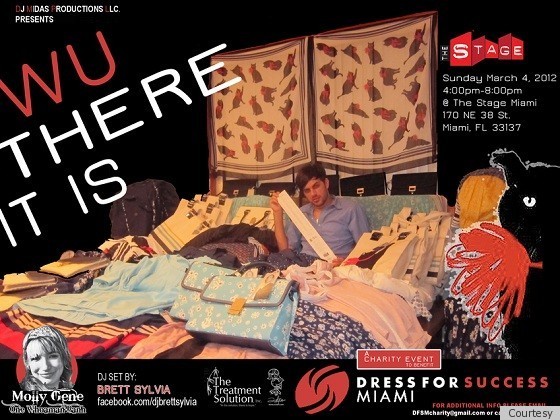 BEFORE YOU GO