The Oscars are my Super Bowl and the week preceding the awards are almost as fun as the show itself. I love the drama of it all -- the parties, the anticipation and most of all, the clothes. The blur of pre-Oscars activity is coming to a close, but there are still outfits to be admired. Be warned: there are a fair amount of little black dresses this week.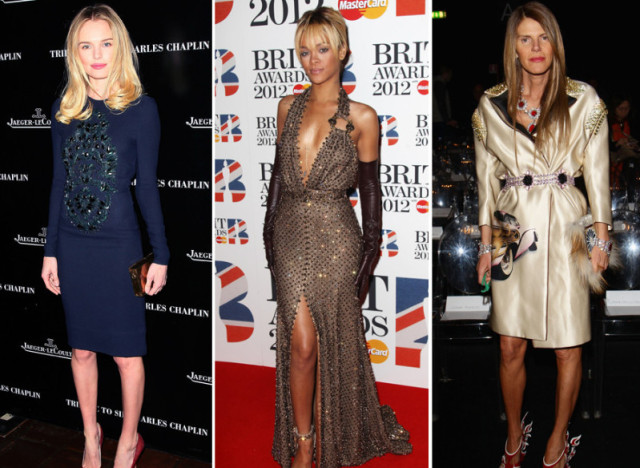 Photo Credits: Getty Images
But the best style isn't reserved for the formal events -- oh no -- we love nothing more than a star who inspires us in her daily run to the grocery store. Our favorites are usually the celebrities who are dashing around town with loose hair, no makeup and jeans (with heels of course, most of them are in L.A. after all). Herewith, our roundup of this week's best-dressed celebrities.
In related news, take a look at Rihanna's craziest bikini moments.
CELEBRITY RELATED LINKS YOU MAY LOVE:

Five Inspiring Celebrity Outfits From NYFW - Lucky

Victoria Beckham Responds To Haters - The Gloss

Real Housewife Hits Fashion Week - Daily Beast

Behind The Scenes At Blake Lively's Cover Shoot - Elle

Nab Stars' Favorite Handbags For Under $100 - People Style Watch

Which Actress Wore Marni for H&M Best? - The Cut
BEFORE YOU GO