Having spent Valentine's Day with Zac Efron, Lily Collins might already be living in what some would consider a fairy tale. But now the 22-year-old actress is taking the stuff of storybooks to the big screen, starring as Snow White in the upcoming "Mirror Mirror."
In the March issue of Nylon, Collins reveals that the fabled heroine has long been a coveted role.
"Growing up in the English countryside, I would go out into the fields and create my own stories, and I would run around as if I was in a movie," she says. "That's why for me, playing Snow White was a crazy dream come true, because I've always been someone who would read books and then go and make a movie in my head."
While it was recently announced that Collins won't be playing a drug addict in a remake of "The Evil Dead," she tells Nylon that she has a penchant for clean living in her personal life too: "I never did go out and party! I never did do the whole drinking, drugs…That wasn't ever me and is never gonna be me."
And she doesn't appreciate being judged based on her famous last name (her dad is musician Phil Collins). "A lot of people's perception is that I don't have to work my way to get in a room because someone is always interested in the last name," she says. "But I always say that personality opens doors, but character keeps them open."
Finally, the "Mirror Mirror" star shares some advice for being the fairest one of all: It's all in the eyebrows. "[Former Vogue Paris Editor-in-Chief Carine Roitfeld] told me never to touch my eyebrows because they are what make me stand out," she says.
For more, head over to Nylon, and don't miss the March issue, on newsstands Tuesday.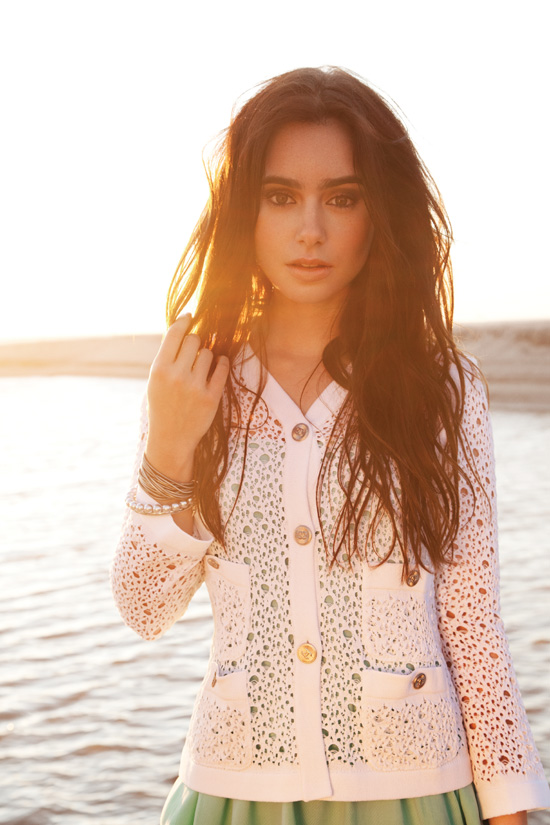 Hilary Walsh/Nylon
BEFORE YOU GO
PHOTO GALLERY
New Celebrity Couples