Family and friends of missing New York teenager Patrick Crowley have been distributing flyers and using Facebook in an effort to get the word out about his disappearance.
Crowley, 16, was last seen at his Staten Island home on Feb. 19. According to his aunt, Christina Marchese, he got into an argument with his father the night before and was discovered missing from his bedroom around 2 a.m.
"The police were notified and they are supposedly keeping an eye out for him," Marchese told The Huffington Post.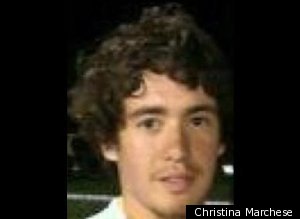 "We have checked with his friends and his school sent out a phone blast to every parent and student [about his disappearance]. We've also been busy posting flyers on the streets and spreading the word on Facebook, but we have yet to locate him," Marchese continued. "So many people know he's missing on the island that we don't know how we have not found him."
Despite the fact that Crowley has been missing for about eight days, Marchese said local media outlets have refused to cover the case.
Marchese said her nephew did run away a few months ago, but that time he was only gone for about an hour. "He was found at a park by his house," she said.
According to Kelly Jolkowski, president and founder of the Omaha, Neb.-based nonprofit Project Jason, even though a child or teen may be willfully missing, every effort should be made to ensure their safety.
"Predators know how to spot a runaway and how to lure them," said Jolkowski, whose organization assists the families of missing adults and children. "Within hours or even minutes on the street, these vulnerable children [could] be in the hands of persons who seek only personal gain at the expense of the child. ... Besides the heartache and fear parents experience when their child is missing, the thought of their child in the clutches of these monsters is horrifying."
Crowley does not have his cellphone with him and does not have any money that his family is aware of. The only items of his they have noticed missing is a dark gray jacket and his guitar, which he keeps in a denim guitar bag.
He is a 5-foot, 10-inch white male who weighs 170 pounds and has brown hair and brown eyes.
"We love and miss him," Marchese said. "He should know there is nothing that can't be worked out. If he will just come home we can sit down and work it out."
Anyone who has information on Patrick Crowley's whereabouts is asked to call his missing person tip line at 718-447-3033. The family also maintains a Facebook page devoted to the case.
MISSING CHILDREN CASES:
PHOTO GALLERY
Missing Children
BEFORE YOU GO