Talk about a baby bump! A very pregnant Jessica Simpson was spotted out in Beverly Hills over the weekend, rocking some serious high heels with her ready-to-pop belly on full display.
You have to give the girl props -- many women have trouble walking in high heels under normal circumstances, let alone while being several months pregnant.
Though Simpson has stayed mum on whether she and fiance Eric Johnson will soon be welcoming a boy or a girl into their family, the singer was reportedly spotted picking up some pink baby gear recently. While the mom-to-be is anticipating her bundle of joy's arrival, she has also admitted she's looking forward to getting back into pre-baby shape.
"New goal: look like @jessicaalba after baby. Job well done lady!" Simpson tweeted earlier this year, later writing, "Looking forward to getting back into Daisy Duke shape ... I forget what having a waistline feels like!"
As Simpson gets closer and closer to her due date -- she revealed a few months ago that she's due "in the spring" -- she's also getting ready to enter another new stage in her life besides motherhood. Her new TV show, "Fashion Star," premieres on NBC on March 13.
Check out a photo of Simpson, as well as other photos from her pregnancy below: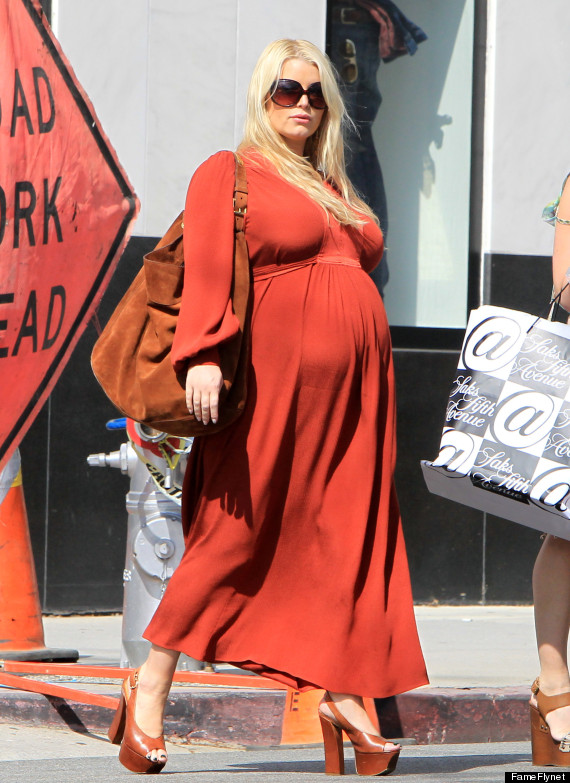 PHOTO GALLERY
Jessica Simpson's Baby Bump
BEFORE YOU GO