Lady Gaga used to shock us -- and the world -- with her creative ensembles, but lately, she's been a little MIA. (Girlfriend even brought back the 2008 hairbow! Really, Gaga?)
But lately it seems the pop singer has returned to her stylish ways, popping up at one of the country's most prestigious colleges to launch her new Born This Way foundation on Wednesday in a head-turning outfit.
Lady Gaga headed north to Harvard University celebrate her new charity, and as she was surrounded by media and adoring fans, we immediately noticed her outfit: a neoprene black coat with a peplum, fresh off Prabal Gurung's spring 2012 runway, and a floor-length black jersey dress by Rhode Island School of Design graduates Sally LaPointe.
She added Prabal Gurung for Linda Farrow Projects sunglasses and her signature wacky headpiece.
Is it jaw-droppingly "out there"? Not really. But who cares? We're glad she's ditched the candy-colored dresses for some up-to-the-minute runway garb.
Gaga's representative says the singer donated $1.2 million to the foundation, which is dedicated to "empowering young people"and fighting the problem of bullying. Even the biggest stars on the planet can't resist the chance to catch a glimpse of the Gaga: Oprah was there as well.
Check out a photo of the singer below wearing the fall 2012 Prabal Gurung jacket.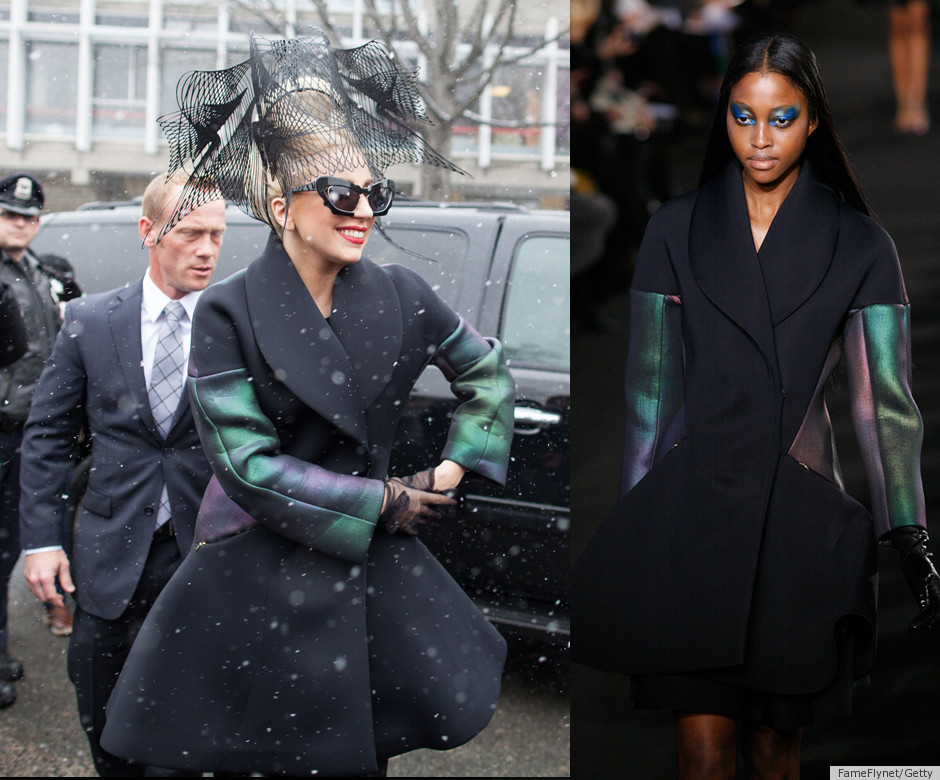 BEFORE YOU GO