Brad Pitt introduced Maddox to that pivotal moment of father-son bonding: buying the boy a guitar.
The two were photographed shopping Thursday afternoon at Guitar Center in Hollywood, where they purchased a guitar and amplifier, after which Maddox went home to practice and Pitt presumably went off to work on his role in "Meet Joe Black Jumpsuit."
For more photos, click through to x17online.com.
PHOTO: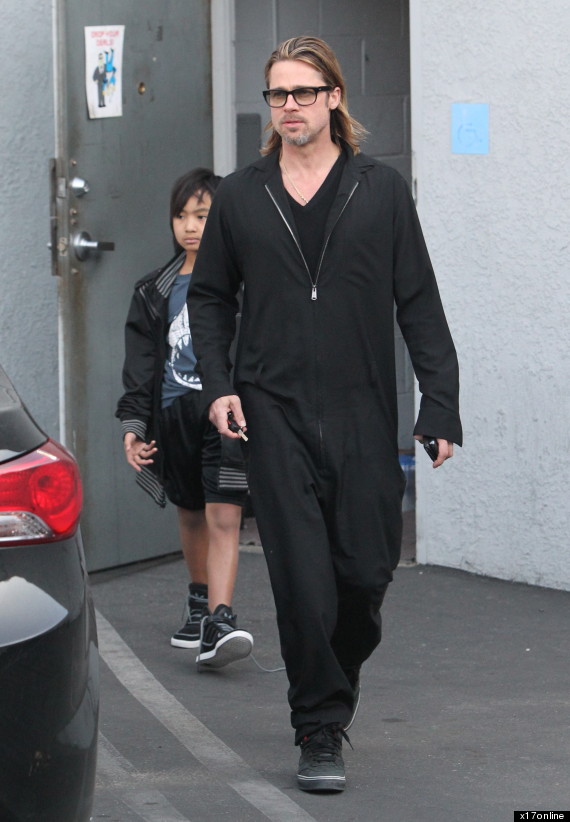 BEFORE YOU GO