Kim Kardashian showing off her figure in tight clothes? Never!
For her most recent figure-flaunting outfit , Kim ditched a traditional waistband in favor of stretchy leggings while out shopping for a tennis racket with her mom Kris Jenner in Calabasas, Calif., this weekend. She paired them with heeled black boots, a white tank and a denim vest. Rounding out the casual ensemble? A not-so-casual purse: a luxe pink Chanel bag.
It's not like this is the first time Kim's flaunted her figure in leggings. There was this time. And this time. And this time. And... well, you get the idea.
But the Daily Mail scorns this recent sans-pants look, opining that Kim's stretchy bottoms are "too tight" and "unflattering."
Maybe someday we'll have some sort of leggings-as-pants Yalta where the world will peacefully agree on whether the two can ever trade roles. Until then... debate away.
Scroll down to see Kim's outfit (and other celebs who've tried the leggings-cum-pants look, and click over to X17 Online to see even more photos of Kim's curve-hugging leggings.
PHOTOS: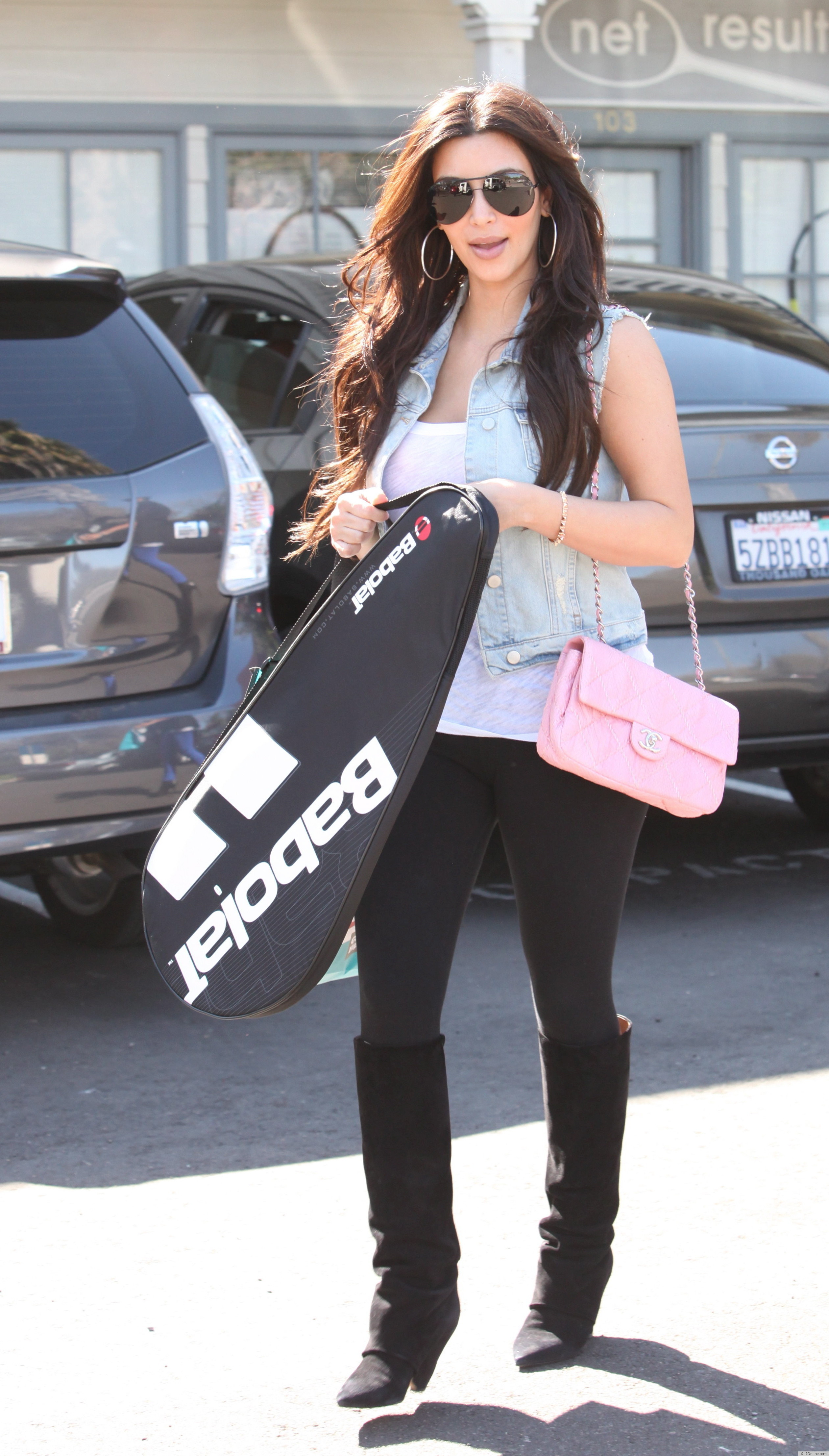 BEFORE YOU GO
See more celebs wearing leggings as pants:
PHOTO GALLERY
Leggings As Pants?!