The next time you find yourself with a batch of cupcakes, dress them up for a charming look with this Craft Of The Day. All it takes is a paper doily and the cakes are sure to look sweeter in mere minutes. Keep reading for the how-to.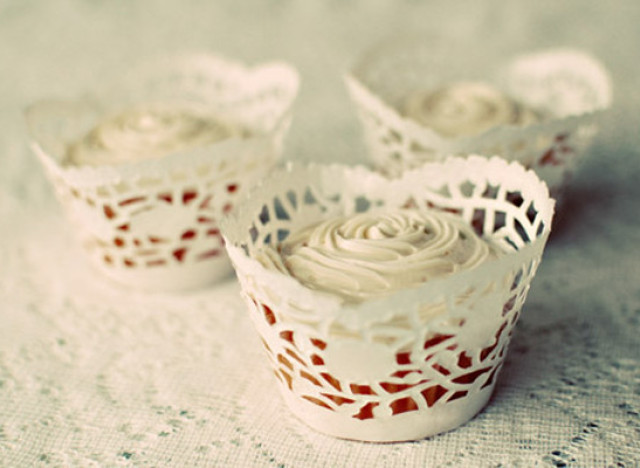 Photo by Christina Friedrichsen of Intimate Weddings
What You'll Need
Paper doily
Pencil
Scissors
Glue stick
Cupcake wrapper template
How To Make It
1. Cut out cupcake wrapper from provided template.
2. Place cutouts over the lace edges of the doily.
3. Using a pencil, trace around the template and cut out.
4. Wrap a doily cutout around a cupcake bottom.
5. Glue end to secure.
For a full tutorial, visit Intimate Weddings. And, be sure to check out the other great crafts in our Craft Of The Day slideshow below.
Have something to say? Be sure to check out Stylelist Home on Twitter, Facebook and Pinterest.
PHOTO GALLERY
Craft Of The Day