Never write down an address again.
On Tuesday, Google announced via its Mobile Blog that it will now save information about your searches across multiple devices.
This means you no longer need to write down the address for the hair salon after you look it up on your computer, because Google essentially writes it down for you by saving it under the new "Recent" tab, located on the Google.com homepage on iOS and Android phones.
Search info is saved under the "Recent" tab for only about 24 hours, meaning you'll only have to look through your most recent searches.
According to the blog post, in order to use this feature, users must be logged into the same Google account on both the device they originally used to conduct the search and the mobile device they are using to access those search results. Users must also have "Web History" enabled and must be using the phone's default browser.
Check out the screenshot to see what this feature looks like on your mobile device: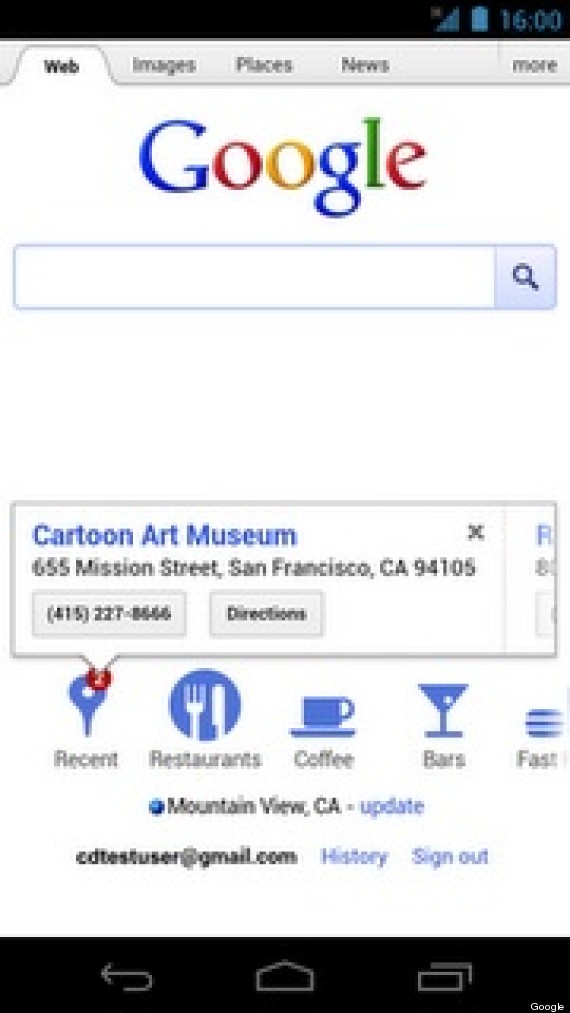 Similar to your Google search history, "Web History" is a record of the websites you visit while searching within Google. The difference between the browser search history and Web History is that you must be logged into your Google account to view or record your Web History, while browser searches are recorded when you are not signed in. Both Web History and browser history are used to personalize search results, and both can be turned off. Find out more more about search personalization here.
As CNET points out, the ability for Google to link your searches across multiple devices is likely a result of its new privacy policy, which unified 60 different policies into one document and went into effect on March 1.

BEFORE YOU GO