Thursday is International Women's Day, and House Republicans are celebrating by debating a bill that would make it more difficult for young women to seek abortions.
Meanwhile Sen. Roy Blunt (R-Mo.) marked the day by asking his Twitter followers to join him in celebrating National Agriculture Day.
"Today is Natl Agriculture Day. Hope you'll join me to recognize the vital benefits agriculture plays in our everyday lives," he tweeted.
A couple of people responded that they would rather he observe International Women's Day.
Blunt sponsored the controversial amendment that would have overridden Obama's contraception coverage rule and allowed employers to refuse health care coverage of any kind for "moral reasons." It was voted down in the Senate last week.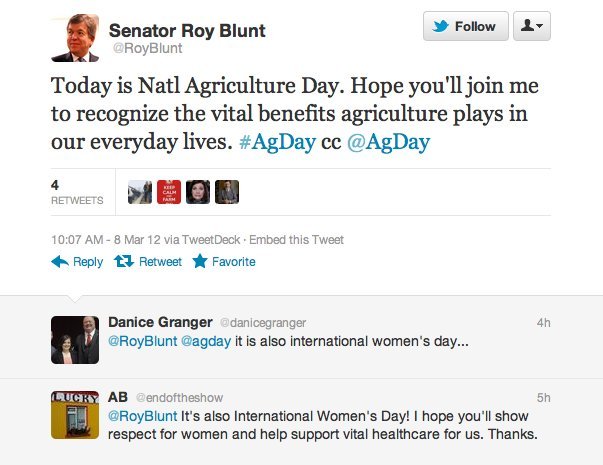 BEFORE YOU GO