"Back to the Future," the 1985 classic starring Michael J. Fox and Christopher Lloyd, may have come out more than 25 years ago, but its fans are still pretty devoted.
One Reddit user spotted a DeLorean on the road just outside of Evansville, Indiana. Its license plate read, "MCFLY."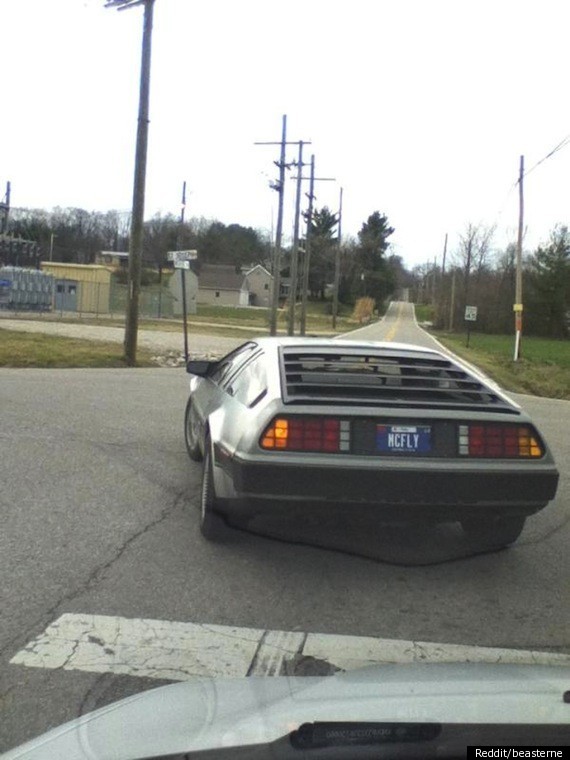 Meanwhile, yet another Reddit commenter snapped a photo of a DeLorean -- gull-wing door open wide -- in a parking lot. If you want a classic DeLorean, it could be yours... for $60,000 on eBay.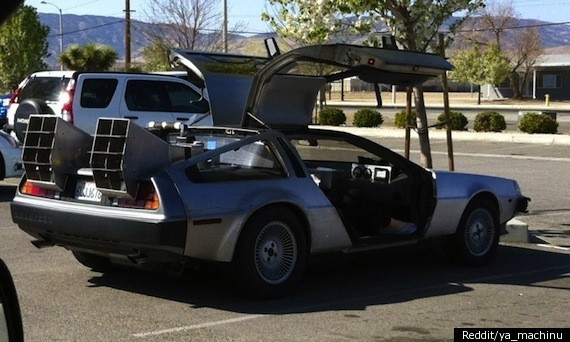 In October, The DeLorean Motor Company of Texas announced that they were building a brand new, electric versions of the DMC-12, the car made famous in "Back to the Future." Initially a business disaster, the gull-wing vehicle became iconic when it was used as Doc Brown's time machine in the movie franchise, directed by Robert Zemeckis.
If a life-size DeLorean isn't in your price range, what about a flying toy model? In Russia, someone made an RC model flying DeLorean Time Machine. Yes, it really flies. Check out the video below to see more.
BEFORE YOU GO