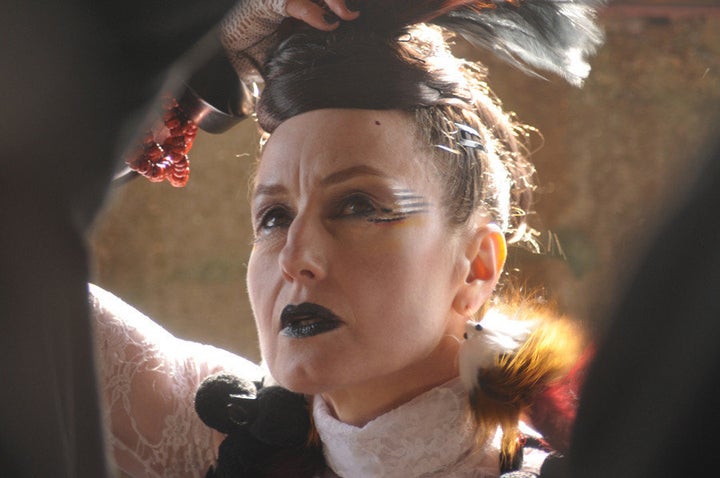 Based on the story of Sarah Winchester and the Winchester Mystery House, Emily Wardill's latest film "Fulll Firearms" is an exploration into psychodrama as the tragic protagonist attempts to make amends for the carnage that her family profited from while selling arms.
In a new exhibition in Germany, the British artist riffs on the themes from her film through a series of new sculptures, collages and sound-based pieces. In the film, Imelda, the protagonist, begins to work with an architect to house the ghosts of her guilty conscience. Like Sarah Winchester, the grief-stricken widow of William Wirt Winchester, Imelda builds a disorienting mansion filled with dead-end doors and random squatters. In the haze of her downward spiral, Imelda mistakes the squatters for the ghosts haunting her and allows them to stay. Soon enough, the house's erratic floor plan begins to dictate the mental state of its inhabitants. Inspired by the 1970's prog rockers Goblin, Wardill composed the soundtrack herself, building around her inspiration's eerie dramatics.
"Fulll Firearms" will be screened as part of Wardill's first-ever solo exhibition, so expect some troubling themes to emerge as the drama unfolds. View stills from "Fulll Firearms" as well as other work from Wardill's show below.
PHOTO GALLERY
Emily Wardill - "Full Firearms"
BEFORE YOU GO