UPDATE: Head over to Round 2 of our bracket to cast your vote!
The past year has seen some shocking celebrity divorces, with couples old and new parting ways amid storms of mutual accusations and legal filings. Not every split came as a surprise, but each one made it that much harder to believe that true love really does last forever.
While the United States divorce rate has reached nearly 50 percent, the celebrity set is even less lucky in love. According to the International Business Times, a 2010 study of Golden Globe winners determined that the chances of a marriage surviving in Hollywood is only 35 percent, with the odds at 1.9 to 1 against the union -- quite the deterrent for the Demi Moores and Kim Kardashians out there.
As you begin to fill out your NCAA brackets, HuffPost Celebrity is hosting its own battle to see which celebrity split shocked our readers most.
Make your picks in the polls below and check back to see if you're in tune with the beat of your fellow pop-culture junkies' hearts.
Check back Monday, March 19 to see which couples made it to the next round.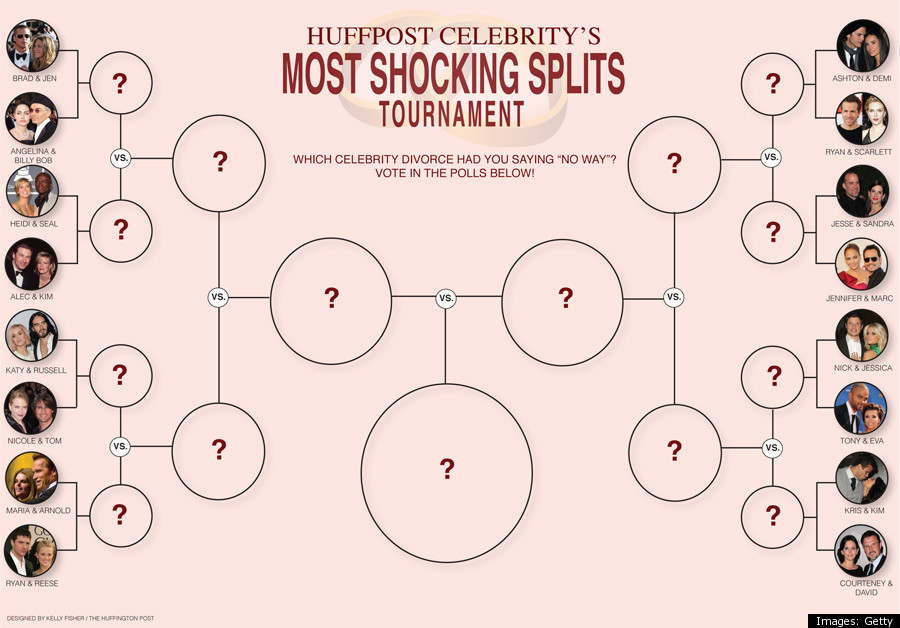 PHOTO GALLERY
Celebrity Splits