Tim Cook might be the new face of Apple, but even super successful CEOs can often have somewhat awkward pasts.
SCROLL FOR PHOTO
An article in the War Eagle Reader featured four of Tim Cook's photos from his years at Auburn University. And though the Apple CEO graduated in 1982, this evidence of his Screech-like years may just follow him into the future.
Cook has long been proud of his alma mater and, in 2010, he returned to Alabama to deliver a commencement speech in which he spoke about intuition, inspiration and his decision to attend the school. The CEO even joked about his inordinate amount of Auburn memorabilia, according to the War Eagle Reader.
In 2009, Cook was inducted into Alabama's Engineering Hall of Fame for his achievements, UA News reported.
Gawky snapshot aside, Cook has done pretty well for himself since turning the tassel in '82.
After Auburn, Cook continued his education at Duke University, where he eventually earned an M.B.A.
Afterwards, he worked at Compaq and IBM before joining Apple in 1998. There, he was named COO in 2005 and later took over as CEO following Steve Jobs' resignation in 2011.
For more photos from Cook's college years, visit The War Eagle Reader.
PHOTO: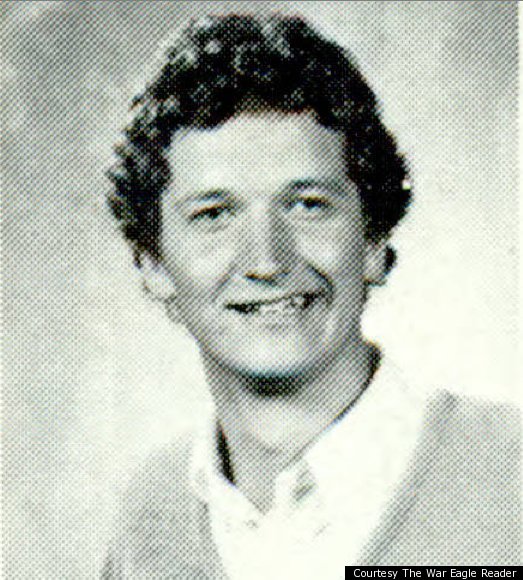 SLIDESHOW - Tim Cook throughout the years:
PHOTO GALLERY
Tim Cook Through The Years
BEFORE YOU GO