Pinterest just got a makeover.
The popular virtual pinboard site has rolled out new profile pages that feature larger cover photos for individual boards and a more vertical layout.
Profile information about each user -- such as location, bio, and friends -- has been moved from the left-hand side of the page to the top, and now resides in a horizontal strip running across the top of the page. A user's pinboards used to be represented by a grid of nine equally-sized square photos, but this format has been switched up in favor of a larger "cover" photo for the pinboard paired with four thumbnail underneath it.
Pinterest CEO Ben Silbermann teased the new profiles at the recent South by Southwest conference.
"We wanted to make it more beautiful...to make your profile different in kind than the profile you have on Facebook," Silbermann said, according to Mashable.
Check out the new (and old) Pinterest profiles below. Which do you like better?
THE HUFFINGTON POST'S NEW PINTEREST PROFILE: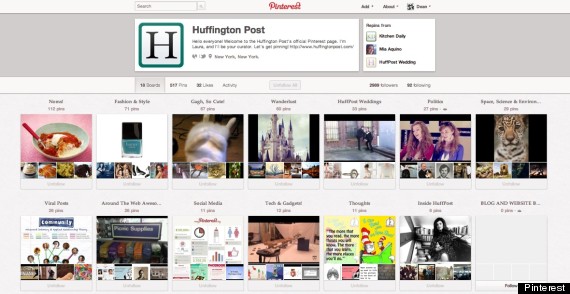 OLD PROFILE: [via Mashable]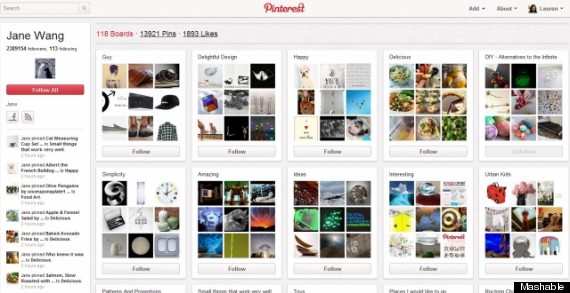 Now check out some of the best Pinboards you simply must see.
PHOTO GALLERY
Best Pinterest Boards