SANFORD, Fla. -- When Kendra Neal was 17, the most complicated part of her existence was figuring out how to get her homework done, plan for college and still have some sort of social life.
Now 22 and a student at Florida A&M University, Neal said she could only imagine that Trayvon Martin's life had been much the same. His family has said that Martin dreamed of one day attending college and becoming an aviation mechanic. One of his teachers called him "extremely creative" and said that he majored in cheerfulness.
But the high school junior's dreams are no more. Martin, 17, is dead.
"Even though he was a little younger, he was one of us," Neal said Monday afternoon at the Seminole County criminal court building, where more than 100 college students came from across the state to demand justice for Martin, whose killer remains free. "He was a student with dreams like us."

"He had dreams like we did," Neal added. "But because of this travesty, we'll never know what great successes he would have shared with the world."
Martin, of Miami, was shot and killed while visiting his father in Sanford about three weeks ago by George Zimmerman, a neighborhood watch captain. Zimmerman told a 911 dispatcher that Martin looked "suspicious" and "on drugs" as he walked from a nearby store with a pocket full of candy. Moments later Zimmerman and Martin had some sort of confrontation during which Zimmerman pulled out a handgun and shot Martin. The police found the unarmed teen face down and in a patch of grass about 70 feet from his father's home.
Zimmerman, 28, was questioned by the police then released.
He told the police that he killed Martin in self-defense. Zimmerman has not been arrested or charged with the killing. The Sanford police said they do not have enough evidence to refute Zimmerman's claims of self-defense. The case has since been turned over to the Seminole County State Attorney's Office, which will determine whether Zimmerman should face any charges in Martin's death.

"There is a tremendous amount of work that still needs to be done," said Lynne Bumpus-Hooper, a spokeswoman for the State Attorney's Office, which has an office inside the criminal courts building where the students protested Monday.
While prosecutors inside reviewed the case, outside a growing crowd of students and concerned residents raised their voices in anger and outrage about what some referred to as a "coverup" and others called an unchecked attack on black youth.
The students, dressed mostly in all black, hoisted signs with the messages "Gone But Not Forgotten" and "No Justice, No Peace" and others calling for the arrest of George Zimmerman.
They chanted, "I am Trayvon Martin" and "My skin is my sin."
"We want our voices heard," said Jason Reed, 25, a student at Florida A&M and the president of the Hatchet Pre-Law Society. "What made [Trayvon] suspicious makes me suspicious. And if it makes me suspicious, it could make your child suspicious."

Traymon Williams, 26, a lifelong Sanford resident held a sign with the slogan "2012 Shouldn't Feel Like 1812!" -- a reference that he said recalled he town's history of racial discrimination and violence.
"It's just sad because this put a black eye on the community," Williams said. "People shouldn't be coming to visit our city but leave in a box."
Williams stressed that this case is not "a black-white issue, but a right-wrong issue, a morals and ethics issue."
The students also demanded a meeting with Assistant State Attorney Pat Whitaker, which eventually was arranged. Four of the protest leaders and law professor Jasmine Rand of Florida A&M, walked into Whitaker's office, emerging an hour later only mildly satisfied with what they heard.
"Our concern is that the conversation began with "We are conducting the investigation to see whether or not a self-defense claim can be proved" not "We are conducting the investigation to see whether or not we can prove manslaughter,'" said Rand, whose firm Parks & Crump has been retained by Martin's family.
"It's frustrating to us as students ... that it seems all the people are on Trayvon Martin's side," Ese Ighedosa, one of the student leaders. "But the government -- the Sanford Police department, the state attorney -- is on George Zimmerman's side."
According to the students, Whitaker said the investigation of the killing by the Sanford police and its beleaguered chief, Bill Lee Jr., was not as thorough as he would have liked and the investigation will from this point on be "greatly supplemented."
"The overall tone was positive," Reed said. "Whitaker admitted that the Sheriff's Office did a reasonable job and not a thorough job; and that's progress in itself."
State Attorney Norm Wolfinger has sent a request to the Florida Department of Law Enforcement requesting an investigator to assist state prosecutors in their investigation, according to Bumpus-Hooper, the State Attorney's Office spokeswoman.
Whitaker said the investigation will likely conclude in the coming weeks and the state is considering manslaughter charges, according to the student leaders.
Other officials, including U.S. Rep. Corrine Brown, have called for the Department of Justice and the FBI to join the investigation. Sanford Mayor Jeff Triplett said that he has consulted with Justice Department officials about the case.
Details of the killing continue to emerge. Late on Friday the police, under pressure from Sanford residents and city officials, released 911 audio recordings made the night of the killing. Witnesses are coming forward and criticizing police investigators whom they say have twisted their statements about what they saw or heard that night.
While so much remains unclear, there are a few things that all sides have agreed on.
On Feb. 26 at about 7 p.m. Zimmerman was patrolling the neighborhood, armed with a 9-millimeter handgun. Martin was on his way back to the Retreat at Twin Lakes, where he had been visiting his father for the last week or so. At some point, Zimmerman noticed Martin and called 911 -- records show that he called the 911 line 46 times since January 2011 -- and reported a "suspicious person." Zimmerman then trailed Martin in his SUV. Martin noticed Zimmerman was following him and ran, according to police and audio recordings of 911 tapes.
Zimmerman gave chase. After he caught up with Martin, the two got into some sort of altercation. During the altercation Zimmerman brandished a 9-millimeter pistol and squeezed off a shot into Martin's chest. The police found him dead, face down in a patch of grass about 70 feet from his father's home.
"In this day and age, this shouldn't be happening," said Julius Walker, 61, from nearby Ocoee, who joined the rally. "We can't be afraid to walk in our own neighborhood because someone else thinks we looks suspicious. You can't be shot because someone doesn't think you look like you should be there."
Monday's rally was one of a few that have been planned, including one scheduled for Thursday, which will be led by the Rev. Al Sharpton.
Neal, a public relations major who took the four-hour drive from Florida A&M's campus in Tallahassee early on Saturday, said pursuing justice for Martin has been "life changing."
When she heard about the shooting, Neal rounded up some of her friends and created a video to spread the word. She helped pass out petitions and started thinking about ways to use social networking to mobilize people about the case.
She collaborated with her school's Black Law Students Association and developed press releases and speaking points for student speakers at the rally. And though she had to skip a few classes to tend to the cause, she hopes her professors understand.
"They teach us to do right in the world and follow our hearts. Everything we do, I feel like we do it for him," said Neal, looking out over the small sea of protestors. "I know the truth of the world is that this isn't the only place that bad things are happening. I want to use this experience and everything we've been taught in school and find the next Sanford and the next Trayvon and fight for them."
BEFORE YOU GO
04/30/2012 3:14 PM EDT
George Zimmerman defense team launches social media campaign.
The defense team for George Zimmerman, the man charged with murdering unarmed teenager Trayvon Martin, has launched a new website, Facebook and Twitter account designed to dispute misinformation and provide "a voice for Mr. Zimmerman."
"We understand that it is unusual for a legal defense to maintain a social media presence on behalf of a defendant, but we also acknowledge that this is a very unusual case," Mark O'Mara, Zimmerman's attorney, wrote on the website, gzlegalcase.com.
O'Mara said that "social media in this day and age cannot be ignored," and that it would be "irresponsible to ignore the robust online conversation" around his client's case.
04/20/2012 3:17 PM EDT
Judge Grants George ZImmerman Bail
A Florida judge has granted bail for George Zimmerman, the Florida neighborhood watch captain accused of second-degree murder in the shooting of 17-year-old Trayvon Martin.
Circuit Judge Kenneth Lester set Zimmerman's bond at $150,000, but said he would not be released today, pending deliberations about the terms of the release.
The bail hearing featured dramatic testimony from Zimmerman, who took the stand and offered an apology to Martin's parents.
"I wanted to say that I am sorry for the loss of your son," Zimmerman said, adding that he did not know how old Martin was or that he was unarmed.
"I thought he was a little bit younger than I am," he said. "I did not know whether he was armed or not."
04/18/2012 6:23 PM EDT
Judge in case steps down due to concerns over conflict of interest.
The judge who was set to preside over the trial of George Zimmerman in the killing of Trayvon Martin has stepped aside.
Jessica Reckseidler's recusal from the trial comes after Mark O'Mara, Zimmerman's attorney, suggested that her husband's job as a partner to Mark NeJame, a CNN legal analyst covering the trial, represented a conflict of interest.
NeJame was initially contacted by Zimmerman's family to represent him, but NeJame suggested O'Mara.
The new judge in the case will be Kenneth R. Lester, Jr., who has presided over several much-covered cases, including ordering the release of a schizophrenic woman from a state mental hospital after she was found not guilty by reason of insanity in the shooting deaths of her parents and sentencing an ax murderer to death after he killed a 71-year-old man. According to the Orlando Sentinel, Lester is popular among attorneys and is known for acting quickly.
The judge who would have been next in line to handle the Zimmerman case after Jessica Reckseidler could not take on the case because he had previously worked with O'Mara, Zimmerman's attorney.
04/18/2012 6:22 PM EDT
Michelle Obama: Martin's death a 'tragedy.'
First lady Michelle Obama says her "heart goes out to the parents" of 17-year-old Trayvon Martin, the unarmed teenager who was fatally shot by a neighborhood watch volunteer in Florida.
Mrs. Obama says in an interview with NPR that all parents understand "the tragedy of that kind of loss." Martin was shot by neighborhood watch volunteer George Zimmerman, who has claimed self-defense.
The first lady says it's important "not to lose sight of the fact that this is a family that's grieving and there's been a tremendous loss." She says, "we all have to rally around that piece of it."
Police initially didn't charge Zimmerman in the Sanford, Fla., shooting, leading to nationwide protests. Zimmerman was charged with second-degree murder last week.
04/18/2012 6:18 PM EDT
Scrutiny for Sanford puts cramp on small businesses.
As scores of media personnel and activists descended upon the area, residents and businesses found themselves facing very public scrutiny and a growing fear that the community was harboring a racially hostile environment -- which prompted locals to cut back on their normal routines, including shopping. "There was an air that the community was on the verge of bad activity or violence and that is not the case," Nicholas Mcray, Sanford's director of economic development, said. "There was never any kind of trend of violence, but that was the perception put out by the media."
While it's been weeks since the shooting, the small businesses that make up Sanford's historic downtown continue to suffer, with some businesses seeing up to a 50 percent drop in activity. "A few convenience retailers are seeing a 2 to 3 percent increase, but the downtown area is really taking a hit," Mcray said.
04/18/2012 6:16 PM EDT
ALEC, lobbying group behind Stand Your Ground laws, changes tack.
The American Legislative Exchange Council, the controversial corporate-sponsored lobbying group whose push for "stand your ground" gun laws and voter ID legislation ignited grassroots protests, announced Tuesday that it is getting out of the social policy field to focus on core economic issues.
Corporations associated with ALEC had been under siege from public interest and civil rights groups who demanded they cut ties with ALEC, most recently because of its successful push to pass "stand your ground" legislation in multiple states. Florida's version of that law has been cited as a reason why neighborhood watch volunteer George Zimmerman was not initially charged in the deadly shooting of 17-year-old Trayvon Martin.
Several companies -- including Coca-Cola, Pepsi, McDonald's, Kraft and Intuit -- had already distanced themselves from ALEC before Tuesday's surprise announcement.
04/11/2012 8:42 PM EDT
George Zimmerman arrives at jail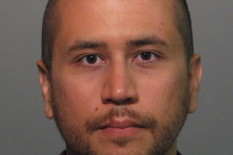 The Associated Press is reporting that Zimmerman has arrived at jail.
04/11/2012 7:04 PM EDT
George Zimmerman charged with second-degree murder, in custody
Florida special prosecutor Angela Corey announced that George Zimmerman has been charged with second-degree murder.
According to CNN, Zimmerman turned himself in and has a new attorney, Mark O'Mara. During a press conference on Tuesday afternoon, he former employees announced that they had lost contact with Zimmerman and would no longer be representing him in the case.
If convicted, Zimmerman could face life in prison.
04/11/2012 3:06 PM EDT
Reports: Zimmerman to be charged in Trayvon Martin's death.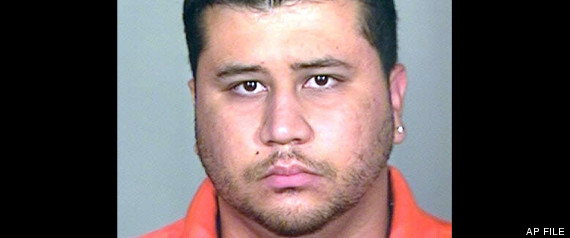 A day after George Zimmerman's attorneys stepped down because they had lost contact with him, the special prosecutor in the case will bring charges against him, according to reports.
The Washington Post is reporting that special prosecutor Angela Corey will announce charges against Zimmerman for his role in Trayvon Martin's shooting death. Earlier this week, Corey said she would not convene a grand jury in the case. Under Florida law, only grand juries can issue murder charges, which means that Zimmerman will face lesser charges.