Pippa's back!
It's been awhile since we've gotten a glimpse of Pippa Middleton's street style. The famous Brit, 28, used to be out every day for work, but recently she's been MIA (and on the flipside, we've started seeing her sister, the Duchess of Cambridge, out socializing more and more.)
When we last saw Pips, she was doing a 56-mile ski race for charity, and while we loved seeing her athletic side, it didn't really whet our Pippa fashion appetite.
But the Middleton sis has surfaced again, as she took her BMW Z4 out to run some errands in London on Monday.
We were a little surprised at Pippa's casual outfit, since we usually see her in preppy staples like crisp blazers, black dresses and an endless array of peacoats. But this time, she opted for a black floral dress (shirt?), gray jeans aviator sunglasses and black flats.
Not that we blame the girl -- it's not like we put on our finest couture Forever 21 dress to go pick up our dry cleaning.
But strictly outfit-wise, what do you think about Pips' look? Vote below!
Scroll down for more photos.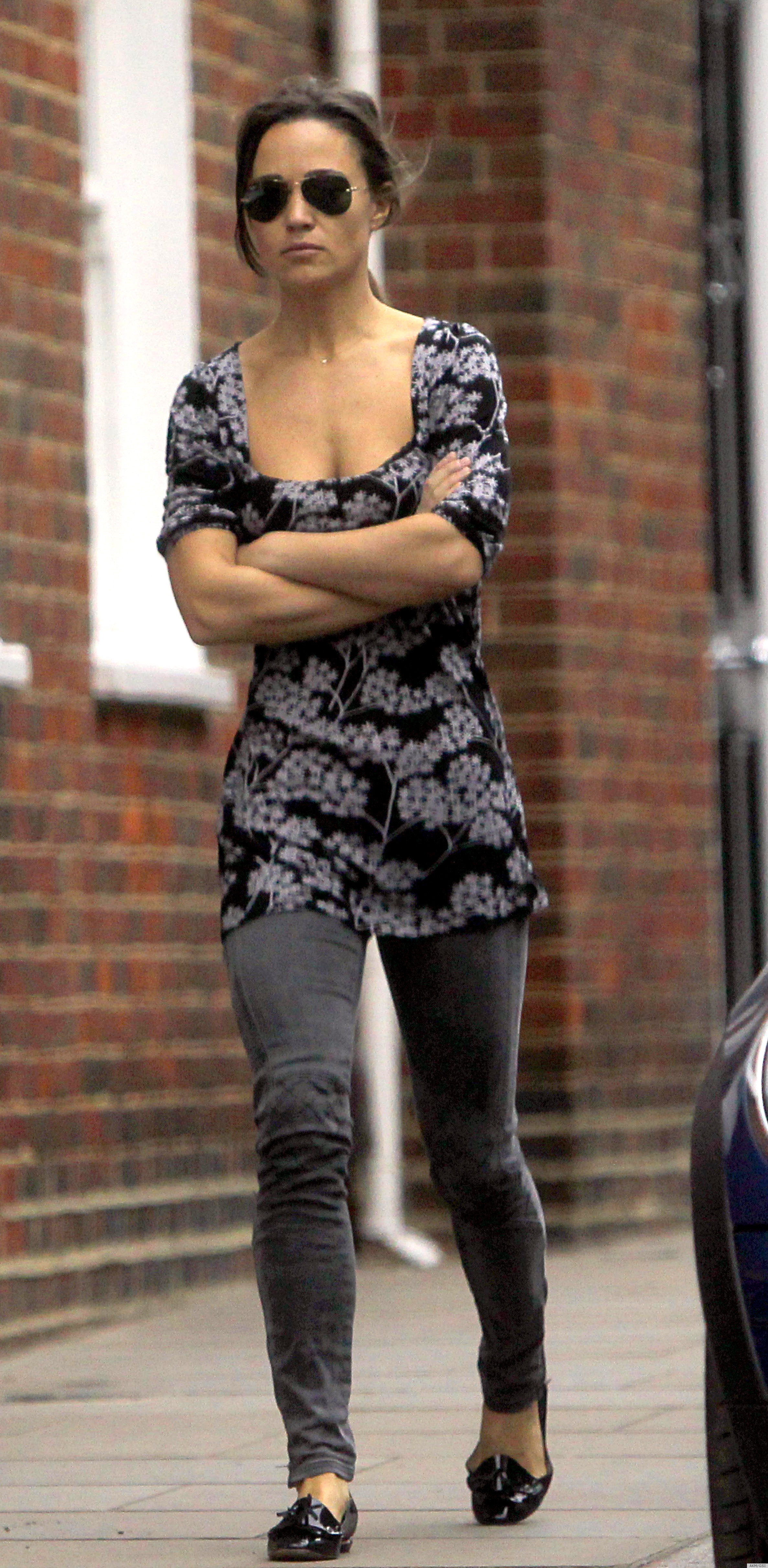 BEFORE YOU GO
See a whole year of Pippa's outfits!
PHOTO GALLERY
Pippa Middleton's Style