Tim Hetherington was an individual blessed with finding precisely what he was born to do. As a photojournalist, Hetherington followed the atrocities of war wherever he though there was a story that needed to be told.
His 2010 documentary co-directed with journalist Sebastian Junger, "Restrepo," is an intimate account of a war's impact on the psychological state of its participants. The team followed a group of U.S. soldiers in Afghanistan for 15 months, documenting the daily horrors of soldiers' lives for a photo series in Vanity Fair, eventually getting enough material for a feature-length documentary. "Restrepo" was nominated for best documentary of 2011, and received accolades from both critics and veterans alike.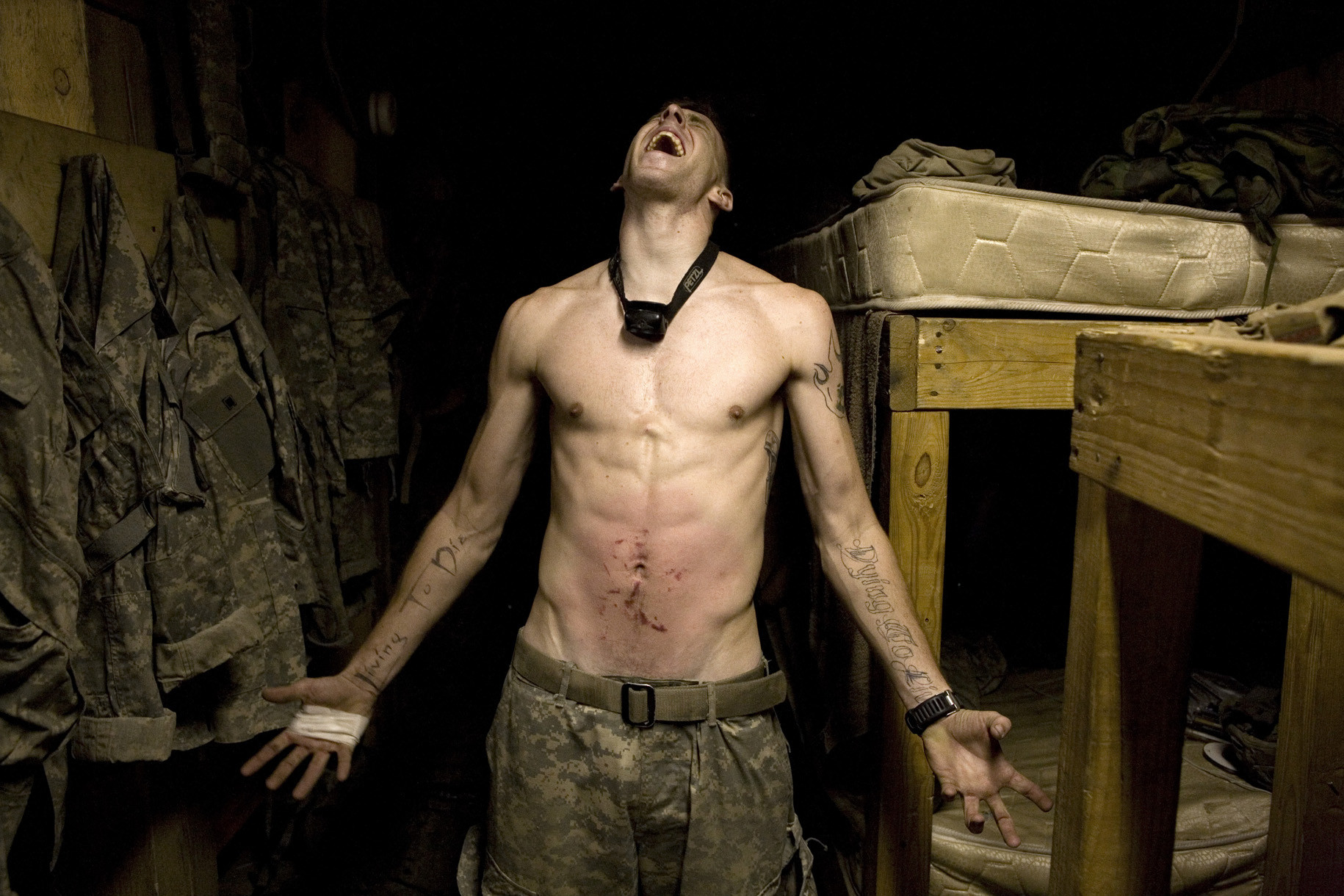 Tim Hetherington, From the series Infidel, Untitled, 2007, Digital C-print,
© Tim Hetherington, Courtesy Yossi Milo Gallery, New York
Hertherington was killed in 2011 while covering the Libyan conflict, but his legacy lives on at Yossi Milo Gallery in New York, which now represents his estate. This will be the first major exhibition of his work in the U.S., and will include images from the series "Long Story Bit By Bit: Liberia Retold" and "Infidel," as well as two films: "Diary," and "Sleeping Soldiers." Regardless of the locale, the late photojournalist's knack for bridging gaps with his display of raw, human emotion remains apparent.
Even though Hetherington found himself globetrotting for global conflicts, he always looked at the story from the point of view of the individual. Hetherington was dedicated to revealing the humanity behind his subjects, bringing the realities of war to the forefront by showing that, by some terrible stroke of luck, even the most comfortable of us could have been the subject.
"Tim Hetherington" will be on display at Yossi Milo Gallery from April 12 through May 12, 2012.
For a sample of work from the estate, scroll through the slideshow below.
PHOTO GALLERY
Tim Hetherington
BEFORE YOU GO