Move aside hipster puppies! These adorable canines in Williamsburg are up for adoption and in need of your love.
Meet Bosco the Amstaff/Bulldog mix, Colleen the Chow Chow mutt, and the many furry faces of the Brooklyn Animal Resource Center, (BARC) a non-profit animal shelter in the Brooklyn neighborhood that's been dedicated to helping abandoned animals find safe havens since 1987.
Tina Herrera adopted Jenny, her beloved chihuahua terrier mix, from BARC in 2009 and encourages others to open their homes to the lovable pets, "Like most New Yorkers contemplating adopting a dog, I hesitated over whether or not I could handle the responsibility. But I took the leap of faith and it was completely worth it! How could you not want to come home to this face everyday?" (See below for what Herrera means)
Robert Vazquez of BARC says the no-kill shelter is able to operate through the help of dedicated volunteers, private donations, and business from their pet supply store. If you're interested in lending a hand, visit their site.
Jenny: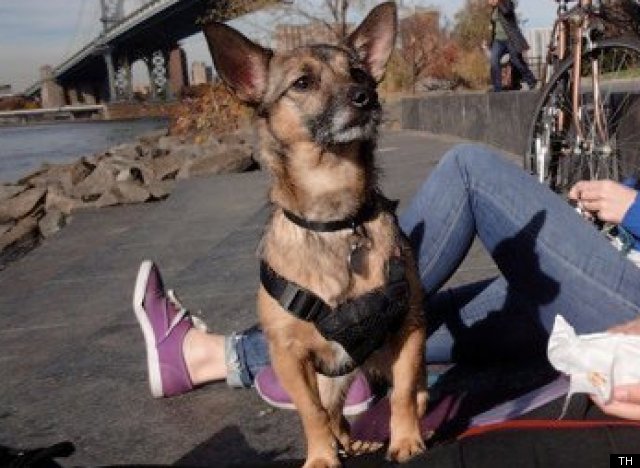 Some of BARC's most charming:
BEFORE YOU GO