The first lady continued her "Let's Move!" campaign as she hosted the White House Kitchen Garden 2012 spring event on Monday.
Mrs. Obama was joined by children from across the country, including a Girl Scout troop from New York. Together, the kiddies planted potatoes, broccoli, carrots and onions as Michelle explained, "When you grow your own vegetables and fruits, they taste really good. They taste better than a lot of stuff you'll get in a grocery store -- trust me. My kids have done it."
FLOTUS looked springy and sporty in a pink bandana-print top and a black cardigan, paired with black capri pants, blue sneakers and, of course, green gardening gloves. She didn't seem to mind getting her clothes dirty as she spoke of the importance of healthy eating with the children.
At the end of the event Mrs. Obama gave the children two thumbs up for their hard work. So it only seems appropriate that we give FLOTUS two thumbs way up for her choice of outfit and her efforts to keep America healthy.
The only thing that could've made it better? If she were wearing a Girl Scout uniform to match the children.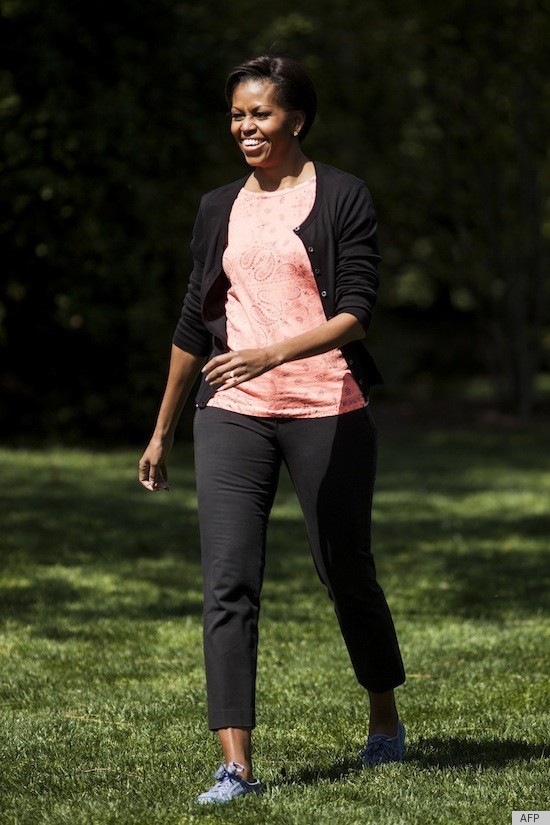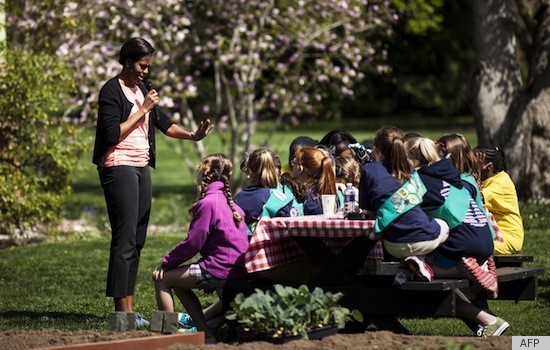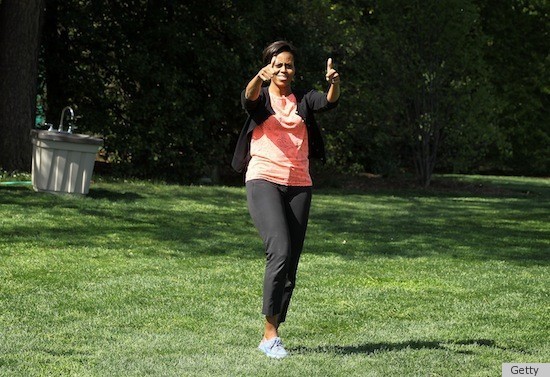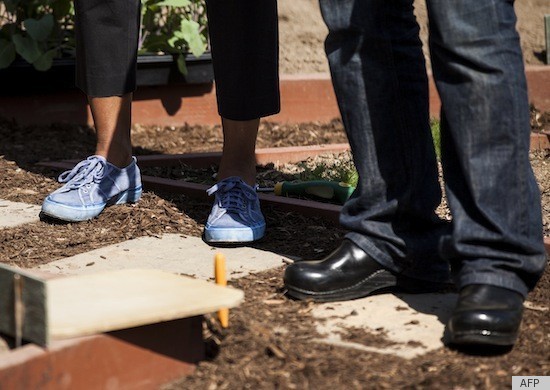 BEFORE YOU GO
PHOTO GALLERY
FLOTUS Lookbook 2012