While most viewers who contributed to the $155 million opening weekend of "The Hunger Games" were crammed into sold-out theaters with sticky floors and rudely texting patrons, others had a more luxurious experience.
"Spring Breakers" co-stars Ashley Benson and Selena Gomez were so psyched to watch "The Hunger Games" that they couldn't resist showing off the great seats they scored to watch the movie.
"Seeing Hunger games in D box werkkkkkk @selenagomez," Benson tweeted on Sunday night and posted a photo of the two sitting in super high-tech seats that are coded to a film, frame by frame, for a physically immersive moviegoing experience.
Of course, Selena is no stranger to watching movies in style. Her boyfriend, Justin Bieber, has proved on more than one occasion that he can plan a great date, but renting out LA's Staples Center for a private screening of "Titanic" is hard to top.
Jealous?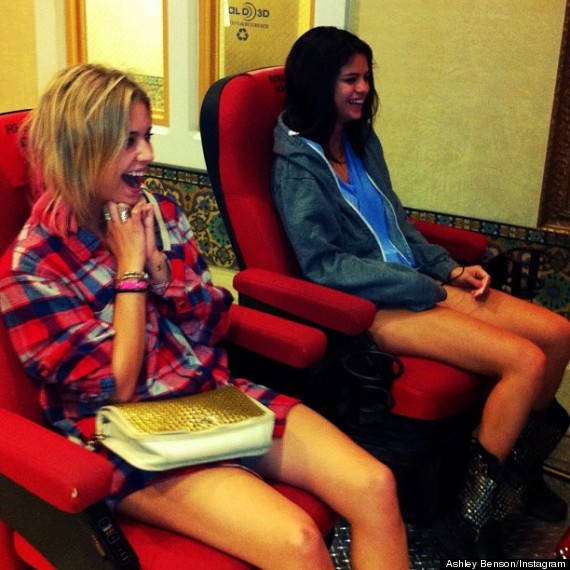 More celebs tweet about "The Hunger Games":
BEFORE YOU GO