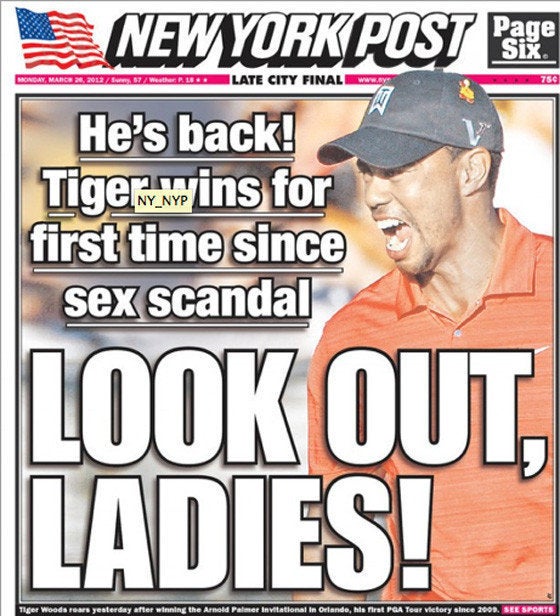 What? Were you expecting something merely congratulatory?
The Post didn't hold back bringing up the fact that his last PGA Tour win was before Woods' infamous sex scandal forever altered public perception of the golfer. Having resumed his winning ways, perhaps the Post believes that Tiger would also resume his wooing ways as well.
With Tiger earning a tour victory and Tim Tebow arriving in New York, the Post has had ample opportunity to put Sports on the front page. Last week, after Tebow was traded to the Jets, the Post used a giant photo of the quarterback Tebowing over Time Square with the line, "God Him!."
Of course, Tebow also made the back page cover on that same day, Woods did not. Does this mean Tebow sells papers better than Tiger?