We kind of love it when animals turn up in highbrow fashion shoots, whether it's as intended by the photographers or, you know, hilariously Photoshopped in.
So we feel ultra-blessed this month, because we've got two magazine covers that feature two exotic (?) creatures.
In corner one, we have Dakota Fanning's new Wonderland cover for April. We love her retro hat and buttoned-up collar. And, is that a... mouse crawling out of her hat? Yes it is. Fierce.
And in ring two, Daphne Groeneveld gives us some attitude on Vogue Korea's April cover, decked out in a blue rose-spotted dress and flashing some white garters. Under her left arm? A bowl of orange goldfish.
It's the battle of the fashion animals... who will win the style showdown? You decide!
Scroll down for photos.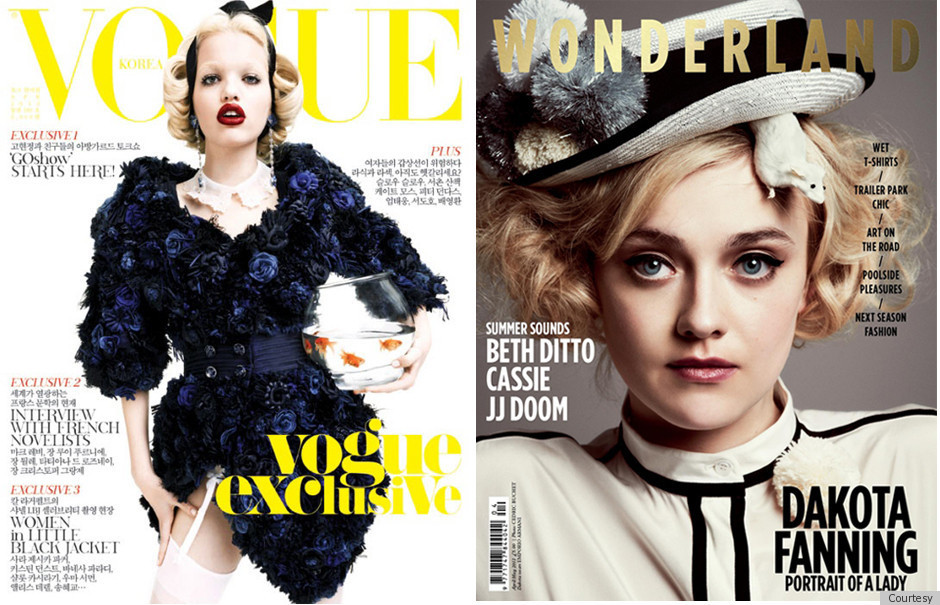 BEFORE YOU GO
See Dakota's style evolution!
PHOTO GALLERY
Dakota Fanning (CLONED For HuffPost Style)(CLONED)