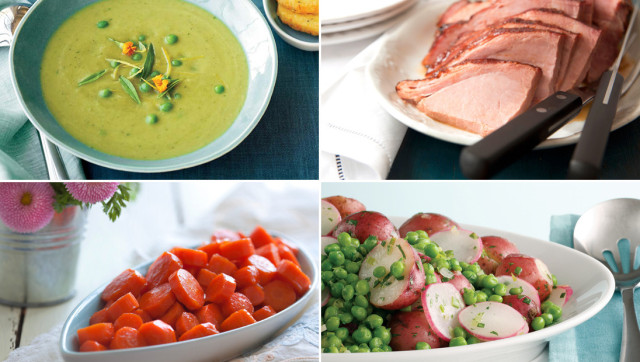 We're making Easter dinner one step easier for you with our ideas for Easter menus, saving you precious time.
We've put together five amazing Easter menus, including a classic Easter ham menu, a Mediterranean lamb menu, a rustic Italian porchetta menu, an Asian-style fish menu, and a vegetarian menu. See our slideshow below to discover the recipes you'll want to cook -- and eat -- this upcoming holiday. And if you're stumped on what to make for dessert, check out our gallery of Easter desserts, with everything from showstopping cakes to effortless trifles.
Which menu will you be making this coming Easter? Leave a comment below.
PHOTO GALLERY
Easter menus