If the plethora of obnoxious April Fool's Day Internet jokes didn't tip you off already, it's April. But we've still got one last March fashion mag cover to bring you, mainly because it nearly slipped right under our radar.
Beyonce somehow found time between taking Blue Ivy on walks and attending Obama 2012 fundraisers to cover the March 2012 issue of Glamour Netherlands, photographed by Man Sumarni.
Yet Bey is looking... quite un Bey-like. Where's the makeup? The glamour? Is it just us or does her skin look kind of dry? (Which we're guessing the makeup artists did not intend.)
Do you recognize the star below?
PHOTO: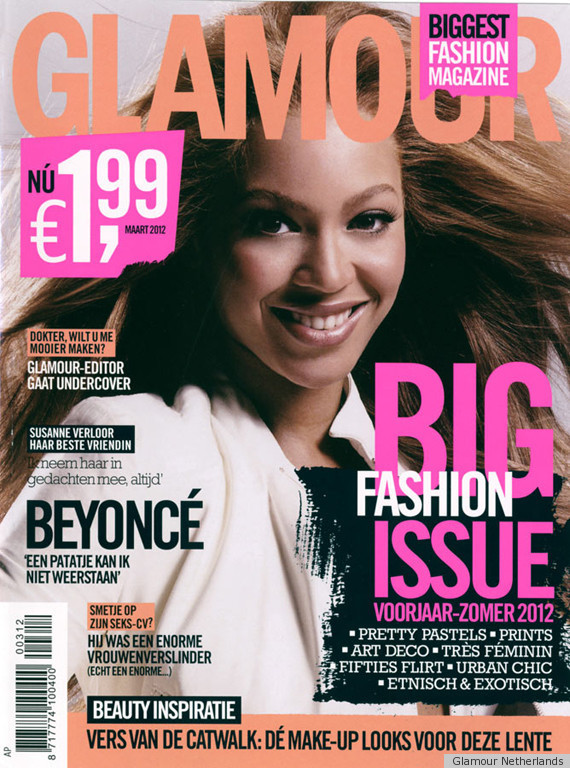 See Beyonce's style evolution!