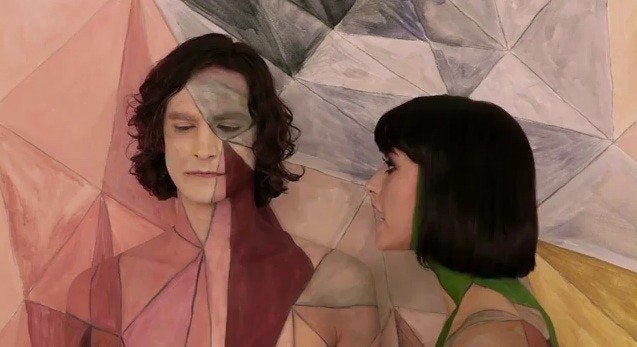 You know you've made it when your song gets covered in an episode of Fox's hit musical comedy "Glee." Just ask the boys of Fun. However, it's not like Gotye needed any help getting his song, "Somebody That I Used to Know," on the charts.
Of course, being covered by "Glee" standout Darren Criss and guest-star Matt Bomer doesn't hurt either. In the series' spring premiere, entitled "Big Brother," former Warbler Blaine Anderson gets a surprise visit from his older brother, Cooper Anderson (Bomer). It looks like the two brothers have some serious issues to work out, judging by the amount of eyebrow action that they are giving each other in the clip below.
It's also hit number one in New Zealand, Ireland, and Austria. In Poland, it stayed at No. 1 for a record 16 weeks, and his album was declared platinum after only one day.

"Glee" isn't the first to cover Gotye's hit single. Check out some of our other favorite "Somebody That I Used to Know" covers below.
PHOTO GALLERY
Gotye Covers
BEFORE YOU GO