Jeremy Lin has taken to his Twitter account to reassure fans that he's doing well after undergoing surgery on his left knee on Monday.
The Knicks point guard accompanied a pic of him recovering on a hospital bed with the message, "Praise God for a successful surgery...road to recovery! Lets goo. Much love to the fans for your support and kind words."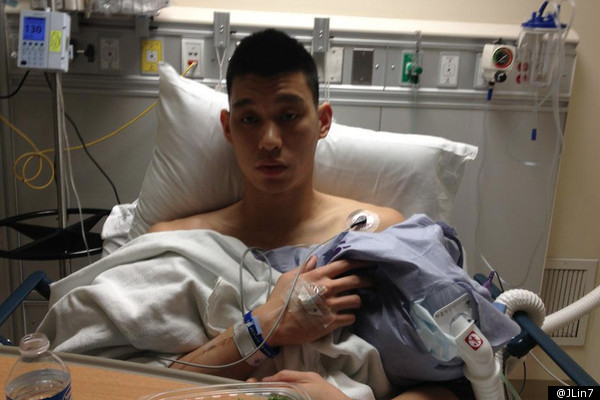 Soon after, Lin over shared with followers, "WOW just threw up in the middle of the Q&A lol. time to get some rest but before i go just wanna say much love to all you fans!"
After a stellar season that swept the country, even mesmerizing President Obama under the Linsanity hype, Lin broke news on Saturday that he would be out for six weeks in order to heal from surgery. He announced:
If this was done very early in the year, obviously ... I don't know where my career would be. I could be, would be definitely without a job and probably fighting for a summer league spot. But having said that, this happening now hurts just as much, because all the players, we really put our heart and souls into the team and into season, and to not be there when it really matters most is hard.
BEFORE YOU GO