Quirky. Adorkable. "The pinup of Williamsburg."
She's been called many things, but Zooey Deschanel is rarely referred to as sexy. But that might change given the "New Girl" star's recent high-fashion makeover. First there was the custom-made Prada gown at the 2012 Golden Globes. Then there was the sassy Allure shoot, featuring a pair of hot pants and (gasp!) no black tights. Is Zooey, Queen of the knee-length dresses, pleated skirts and Peter Pan collars, truly embracing her pinup potential?
Yes, we'd say she is. On the cover of May's Marie Claire, Zooey makes like a true Hollywood starlet and serves up a generous helping of side boob. Wearing a top cut wayyy lower than anything we've ever seen her in, Zooey does her best "I'm divorced and more fabulous than ever" pose (you know, the one Reese Witherspoon invented).
Inside the mag, however, she admits to a bit of self-consciousness (perhaps the source of her adorkability):
At 12 she was "chubby," which made her a target of bullies. "I was ridiculed," she says. The low point came when a mean girl spit in her face. "I really don't know why she spit at me," Deschanel says. "I just talked to her. I guess I wasn't allowed to talk to her. I remember I couldn't believe it."

The moment was searing, scarring, but ultimately transformative. It inspired Deschanel to reimagine herself, and over the next year, she carefully, painstakingly recast her persona, becoming more open, more empathic, less "stubborn."

She also shed 30 pounds.
Her middle school days are far behind her. With this new sultry shoot (which does include a few pairs of her favorite black tights, but we'll let it slide), Zooey is sexier than ever.
Do you like this more glamorous look or prefer Deschanel's cutesier ways? Check out her Marie Claire cover (on newsstands April 17) then click here to compare to Zooey's past fashions.
And check out the pics below of more celebs who've dared to flash side boob. Hint: it's almost more than we can count!
PHOTOS: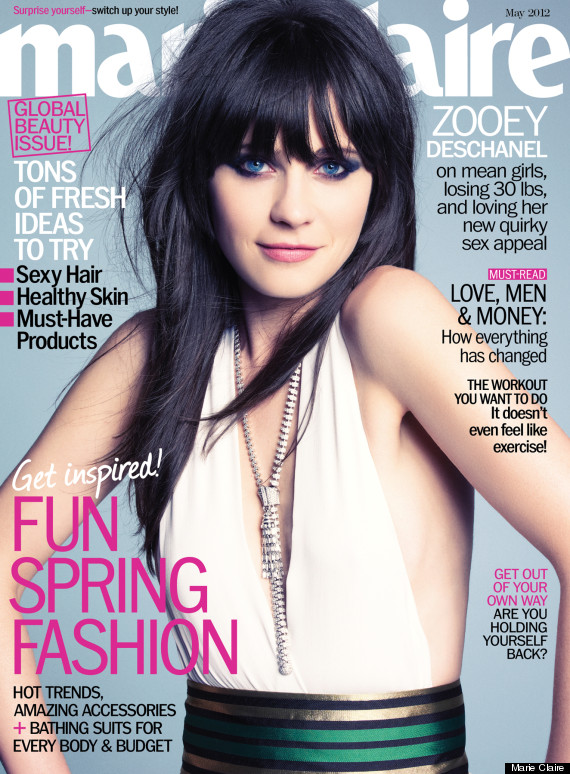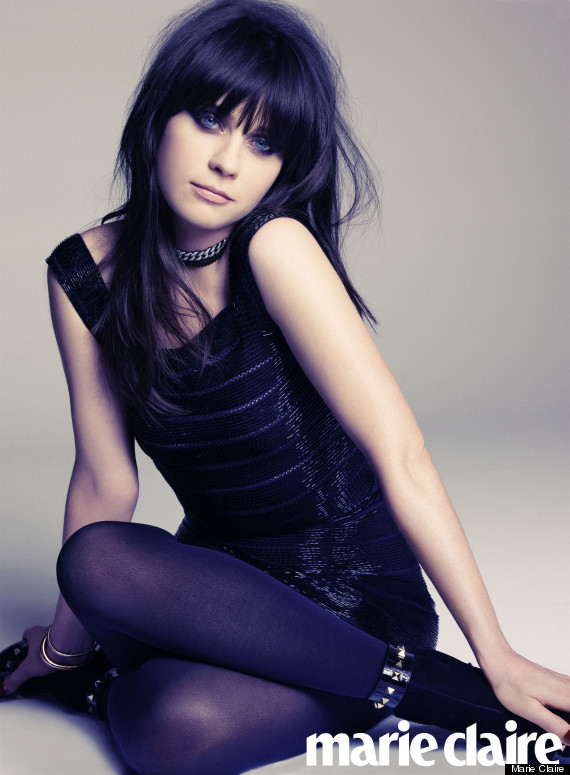 BEFORE YOU GO
PHOTO GALLERY
The Famous "Sideboob"