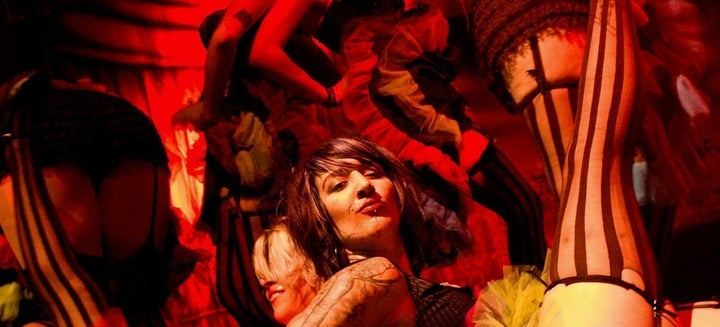 San Francisco has a way of spicing things up. And now, SF is giving wine country a swift slap in the ass with Femina Potens's A Taste of Rope: an erotic wine tasting for dominants and submissives.
This Saturday, Femina Potens -- an LGBTQ art gallery and performance space –- invites adventurous participants to taste California Zinfandels (dominants from a wine glass, submissives from a dog bowl, naturally), as well as "some of the finest rope from around the world." Dress is fetish, formal, lingerie or nudity, and merciful dominants can request a pillow or a chair for their humble submissives. (Otherwise, submissives are on the floor.)
In the words of SFist's Brock Keeling, "Do you like tasting some of California's best wines while getting tied up and slapped across the face? Of course you do."
Femina Potens is famous for its eyebrow-raising programs (Intersections of Erotic Performances Art and Pornography, Erotic Bike Film Festival) as well as its progressive conversations about gender and sexuality (Female Trouble, Conversations on Consent in Sex Work). So a friendly wine tasting with a heavy pour of sexy subculture in an LGBTQ positive environment? We're in.
Craving a little less wine and a little more fetish? Check out the slideshow below for a few of the best fetish parties in town: (CAUTION: Slideshow contains graphic, NSFW content.)